#JeetengeHum
COVID-19 Response
PRADAN supporting administration in the following areas:


Hamlets
Awareness Generations

Families
Received
Ration Kits

PPE Kits
Cadres & Families Received

Community
Kitchens
Supported

Quarantine
Centres
Supported
COVID-19 may no longer remain an urban phenomenon. With thousands of migrant daily wage workers starting to move back to their villages, the infection could well multiply manifold in the coming days. And COVID-19 could become a 'community threat'. One of the biggest challenges in remote rural areas, apart from inadequate Corona virus healthcare facilities at their doorsteps, is the lack of awareness about the pandemic and the measures that are essential to keep one safe and secure in this situation. Unavailability of ration, masks and sanitizers, testing kits, and adequate healthcare facilities especially for COVID-19, are the other lacunae that make the challenge look insurmountable at the moment.
PRADAN, present in around 9,000 very remote and backward villages of 36 poorest districts in seven states of India, touches almost 4.5 million lives every day. Through its presence and deep rooted community relationships it is uniquely placed to support all COVID-19 related interventions, besides feedback to the administration on the situation and needs of the community on the ground.
1
DOES EXPOSURE TO THE SUN OR TO HOT WEATHER PREVENT THE CORONAVIRUS DISEASE (COVID-19)?
One can catch COVID-19, irrespective of how sunny or hot the weather is. Countries with hot weather have reported cases of COVID-19. For protection, one must make sure to clean hands frequently and thoroughly and avoid touching eyes, mouth, and nose.
#JeetengeHum PRADAN Torpa
जरुरतमंदों की मदद कर रहे हैं ग्रामीण | Free ration distribution to needy people
मजदूरों के मुद्दे पर सुनवाई | Supreme Court on migration of workers
Our
Partners
Our donors' support is safeguarding lives and ensuring zero hunger at the grassroots' level during COVID-19 crisis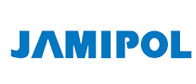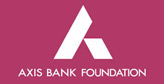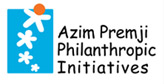 Suggestions & Expertise
Please Write to Us