This report is aimed to be the first among a series of periodic reports on the status of Adivasi Livelihoods in central India. This first report covers Jharkhand and Odisha. In forthcoming years other states in Central India with significant Adivasi populations will be included.
The report covers the following aspects:
Cultural ethos of Adivasi which shapes their livelihoods practices,
Resource conditions under which Adivasi practice their livelihoods,
External interventions which affect living and livelihood conditions,
Attributes of the households such as literacy, landholding, etc.
Livelihood activities practised,
Income, food security and other livelihood outcomes.
The data was collected through a household questionnaire survey in around 5000 sampled households, a village survey in 254 villages, focus group discussions in 28 villages and interviews of 40 Adivasi scholars, social workers, etc.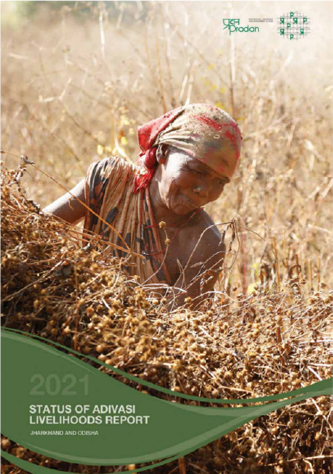 Public service access in villages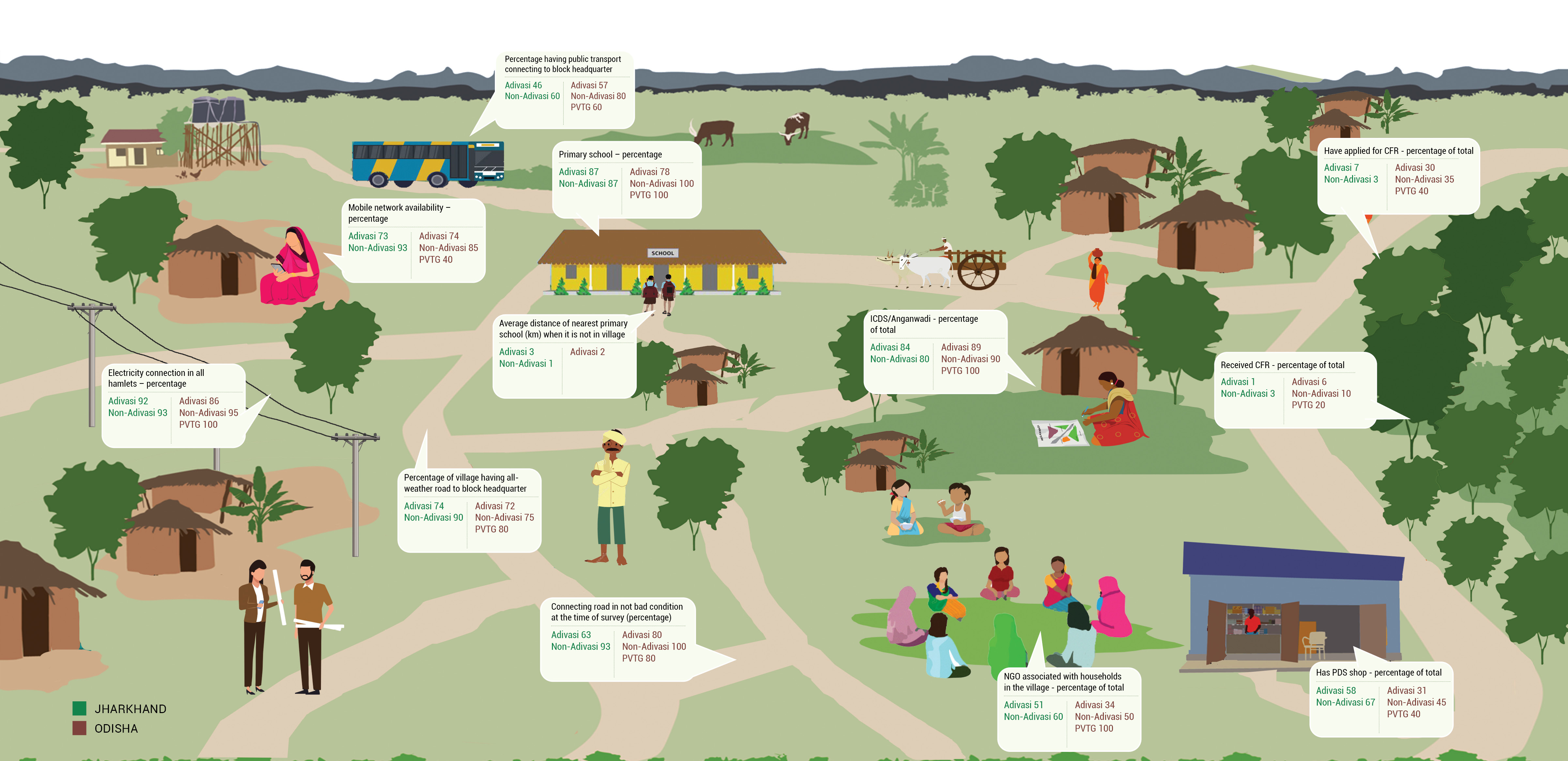 Education attainment of household head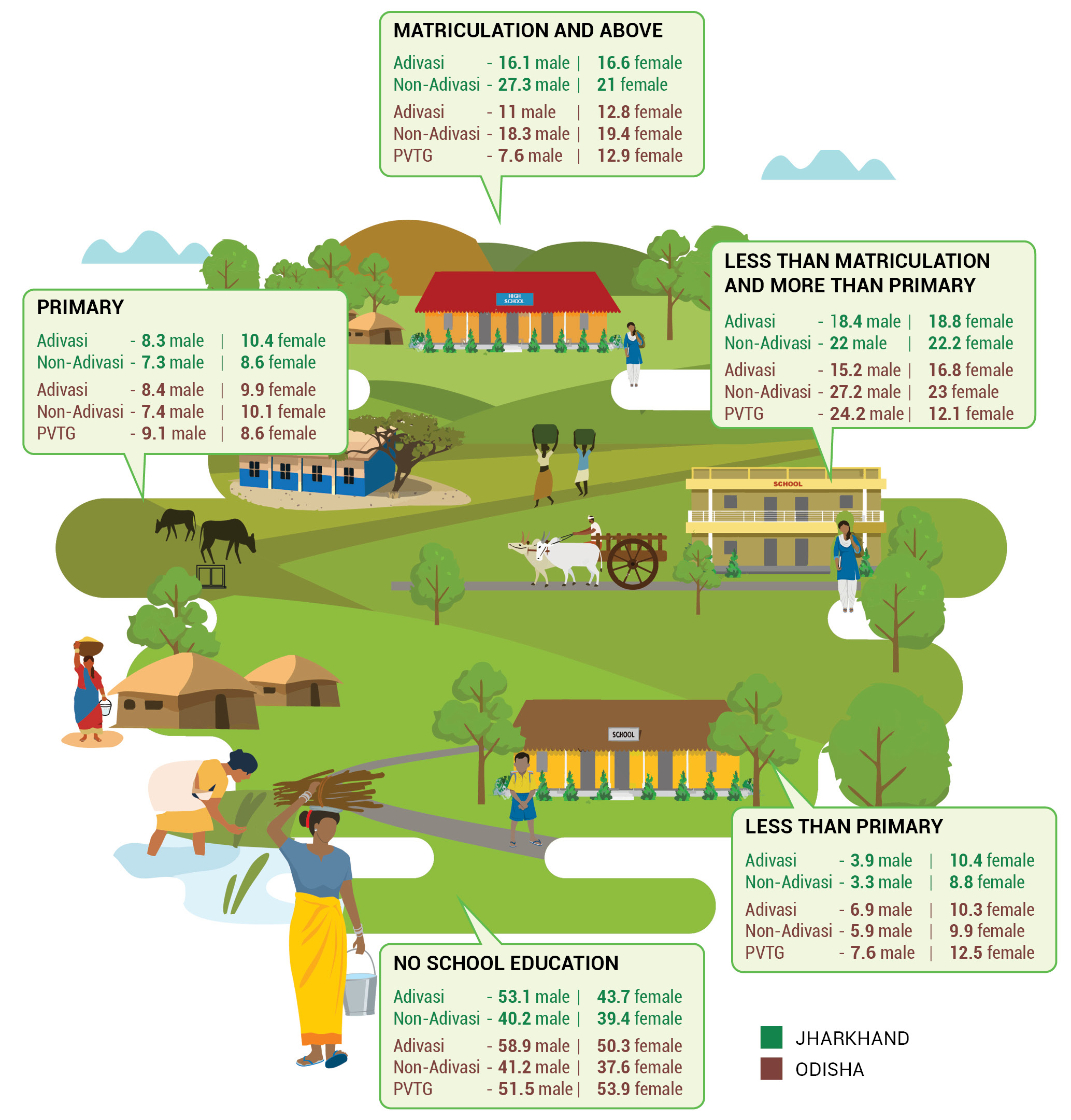 Functional literacy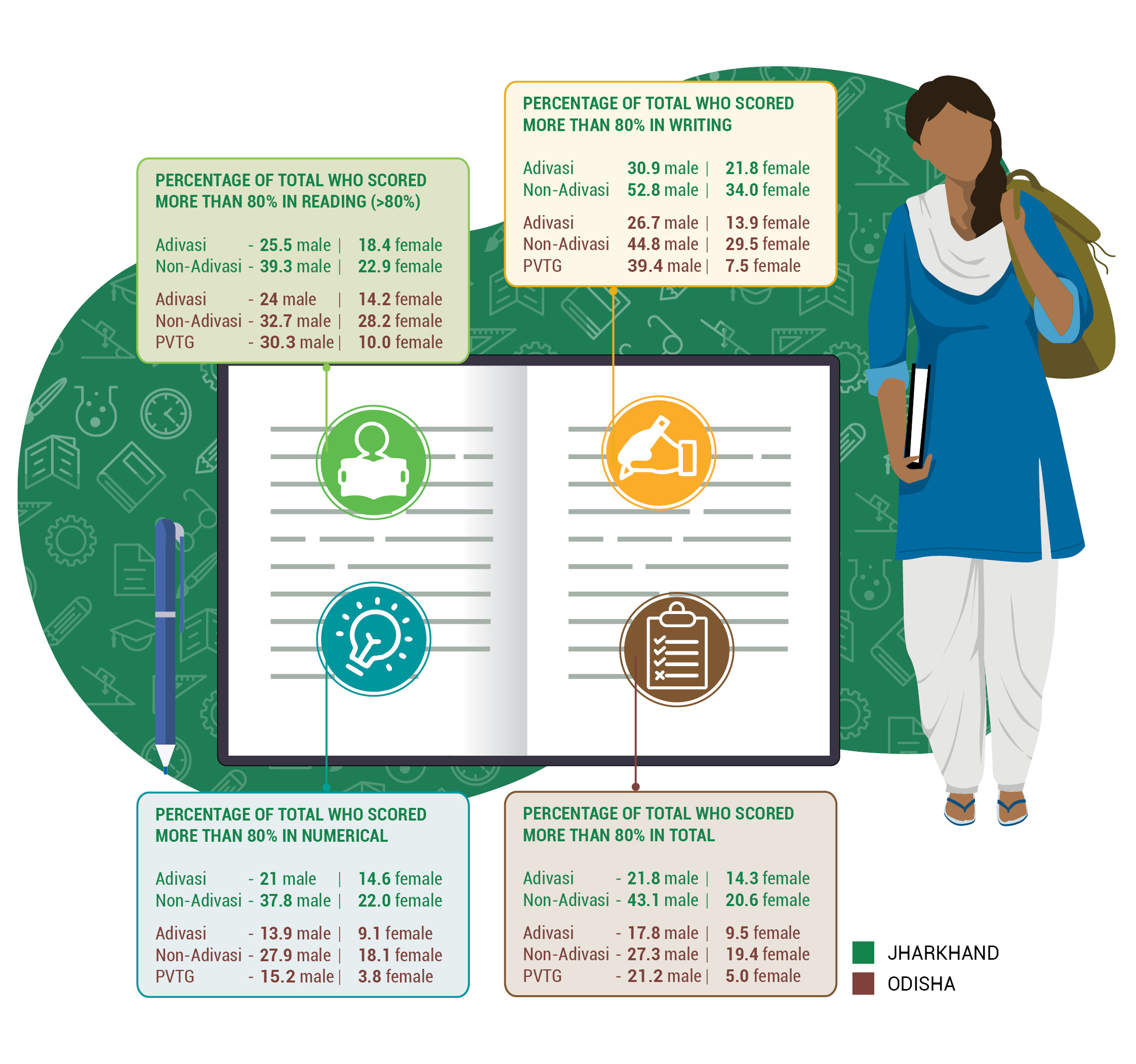 Landholding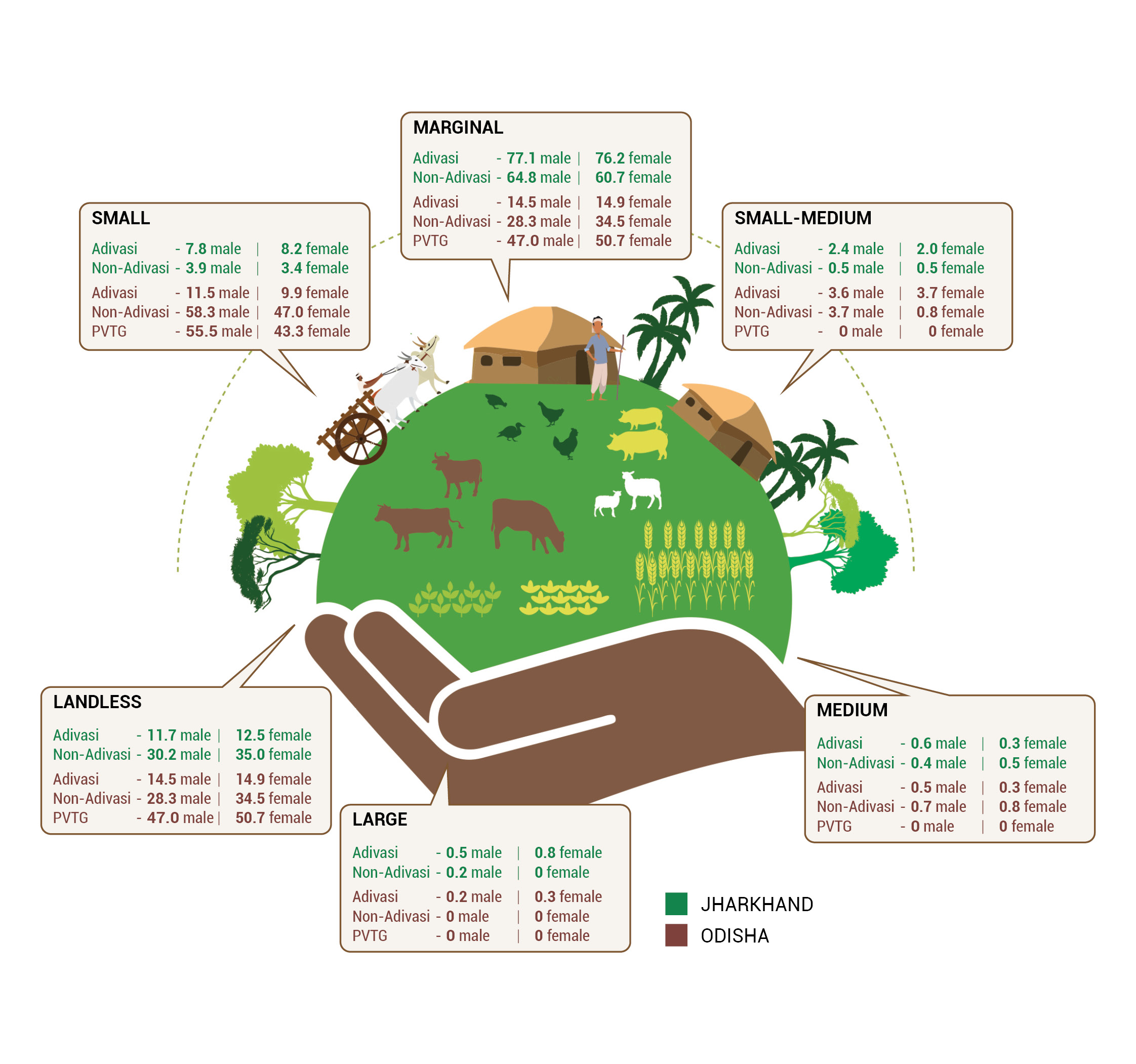 Dependency on forest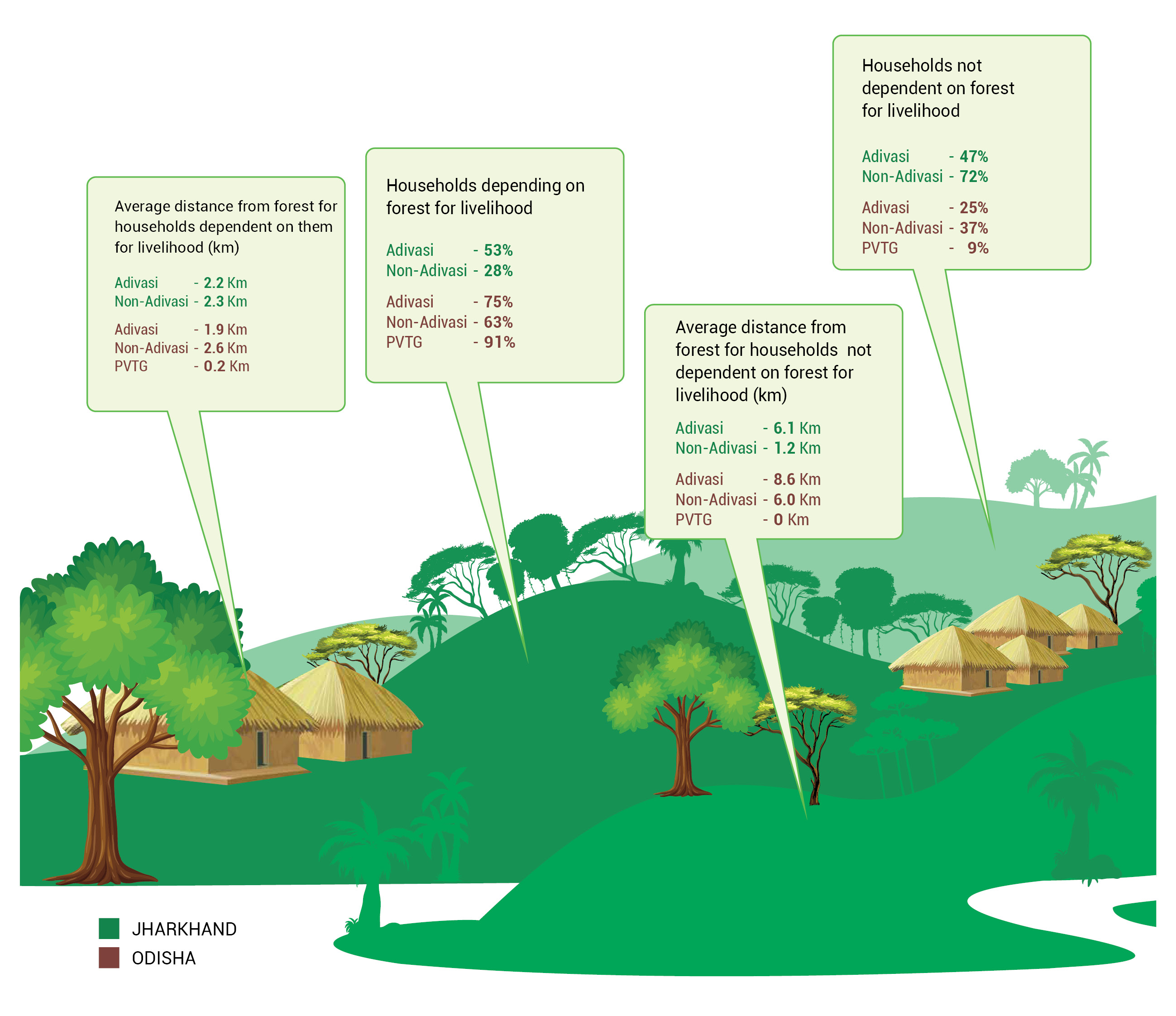 Income from diffrent sources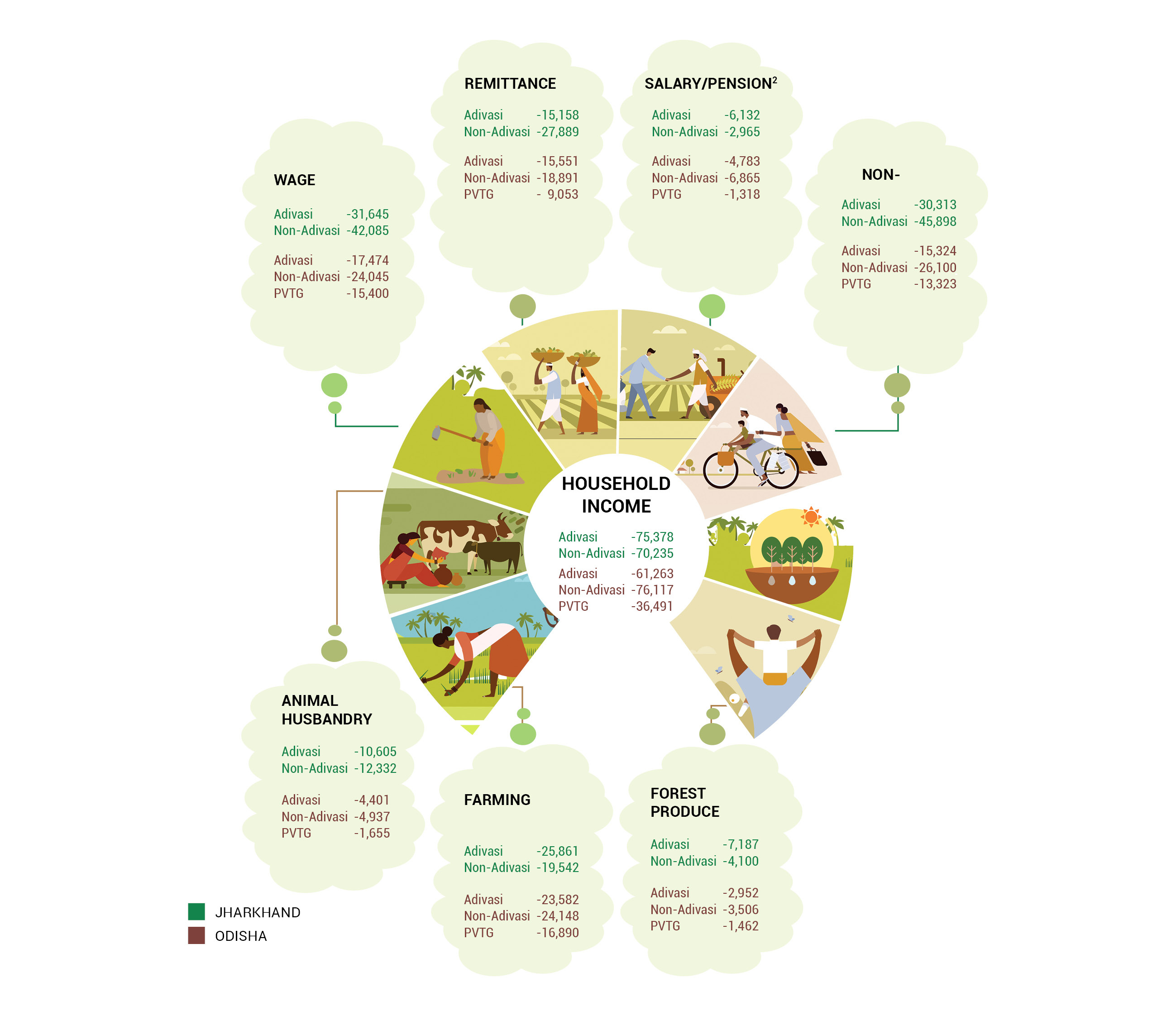 Household income in selected districts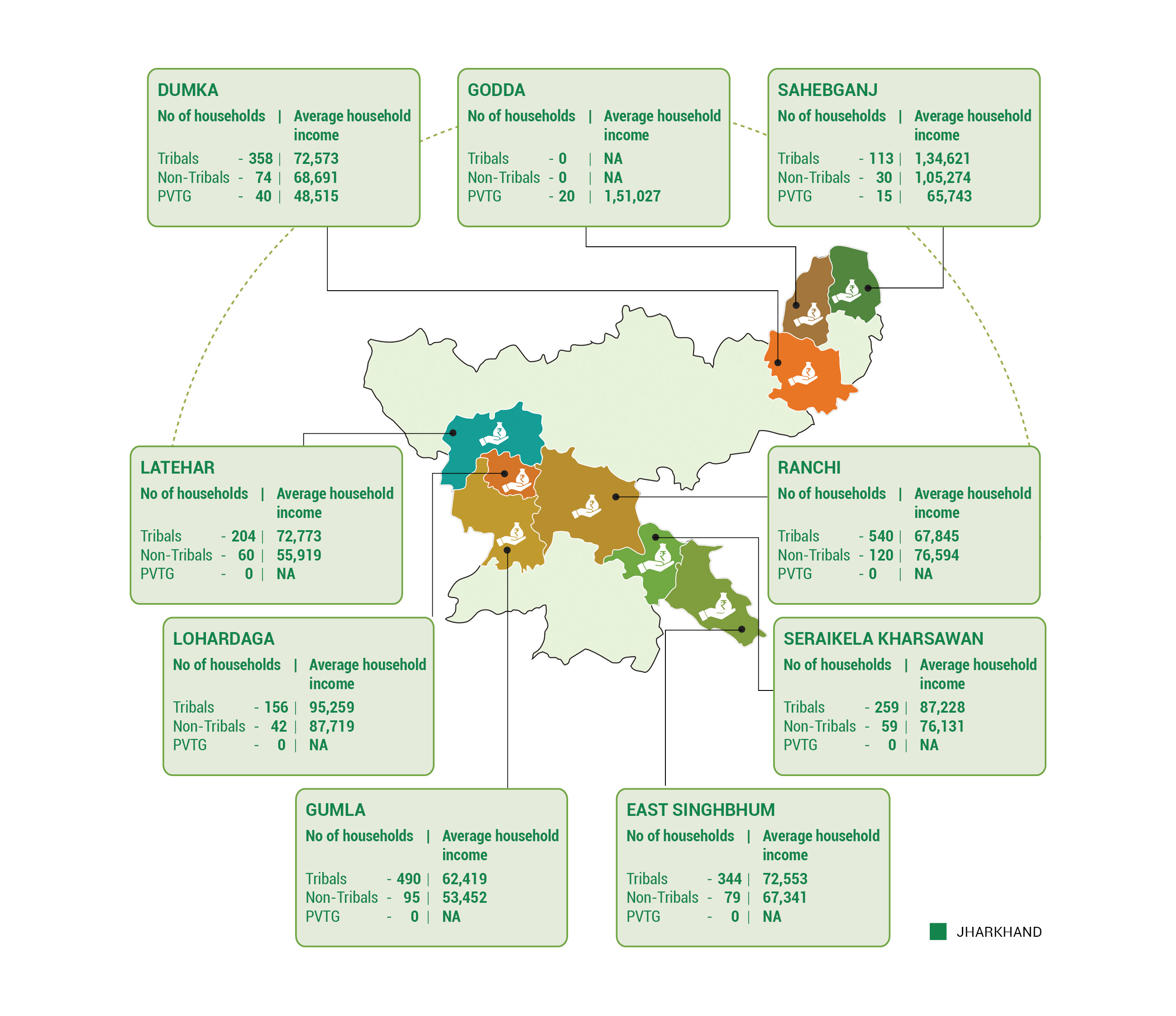 Household income in selected districts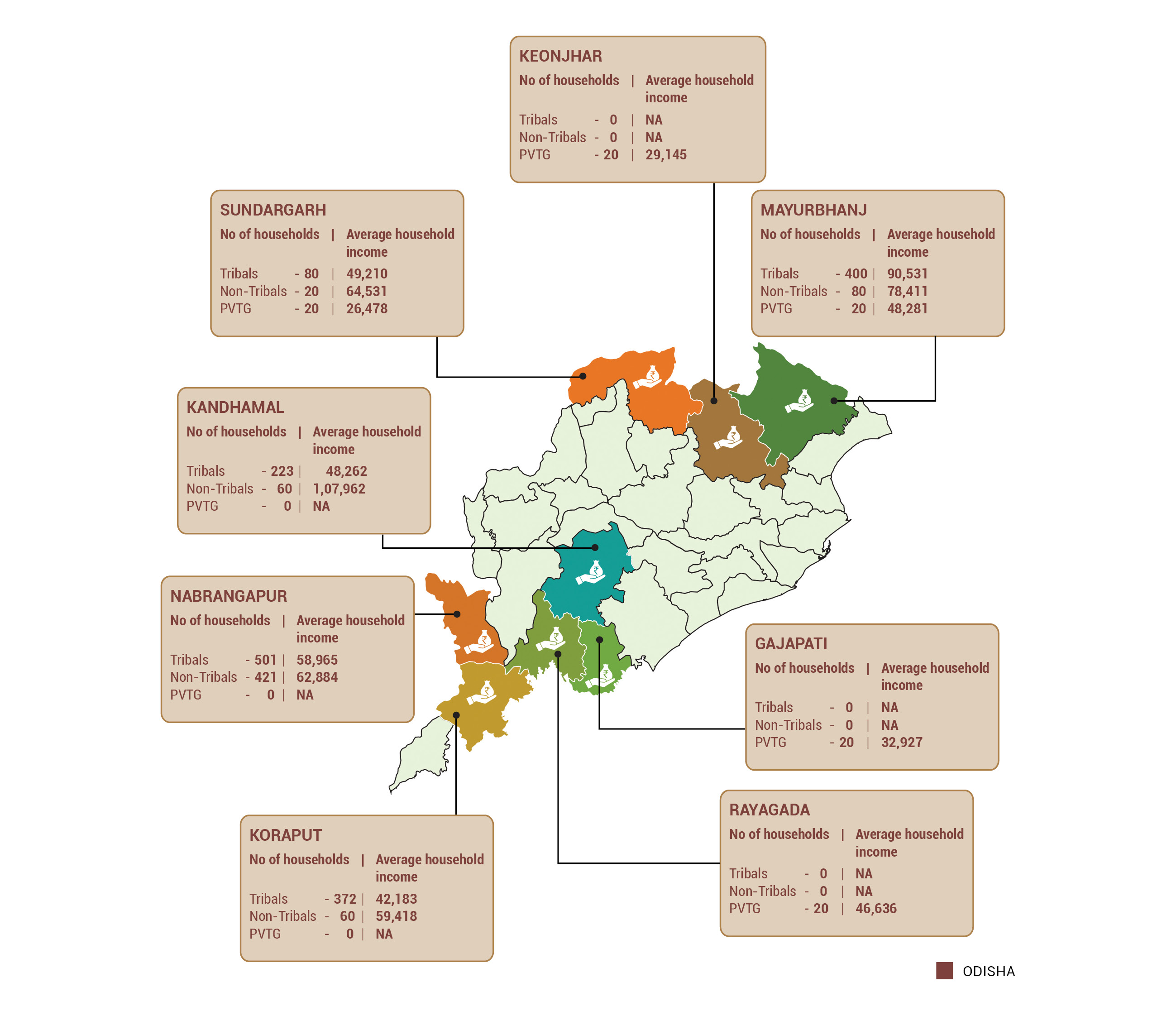 Dietary Diversity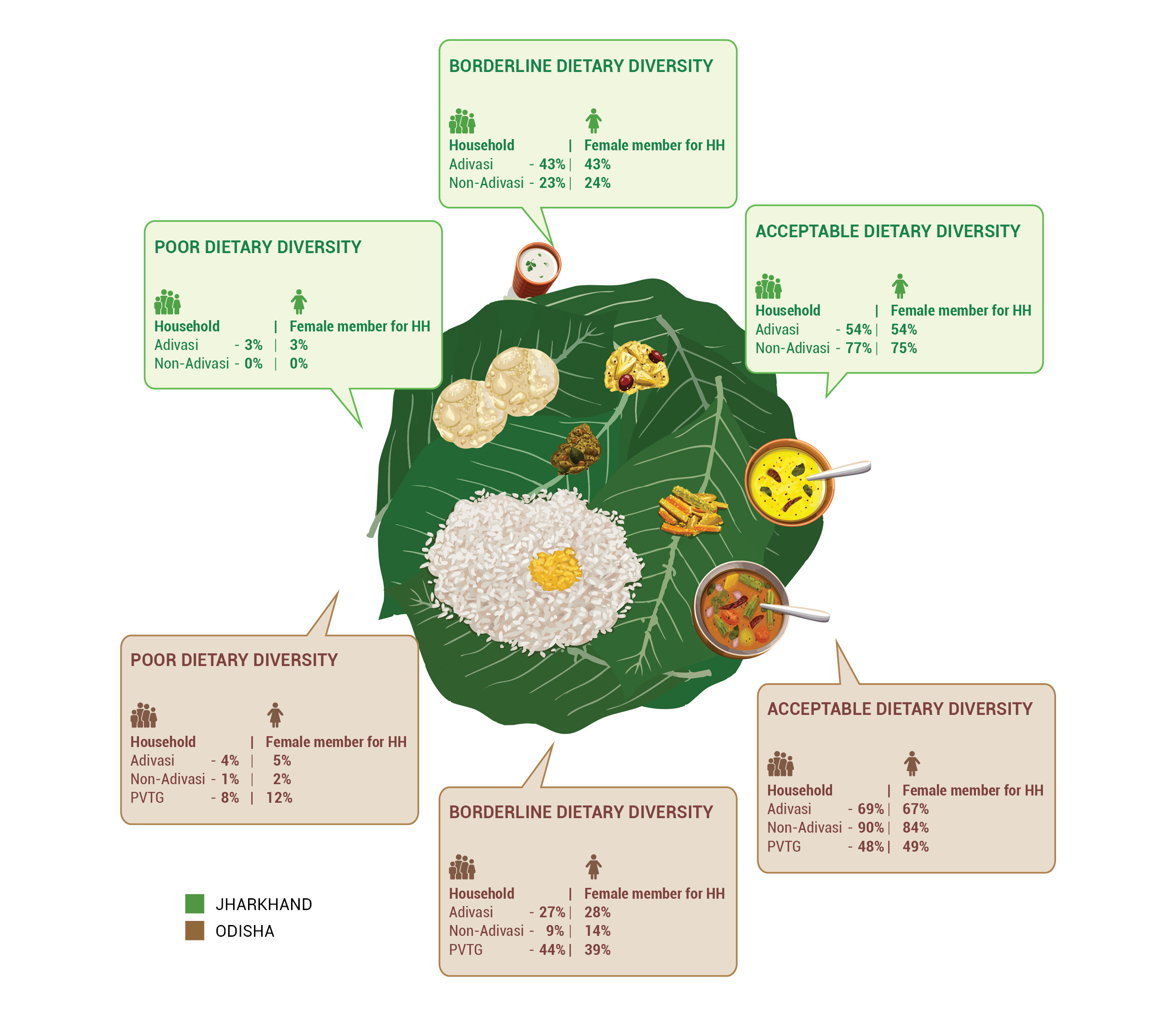 Household food security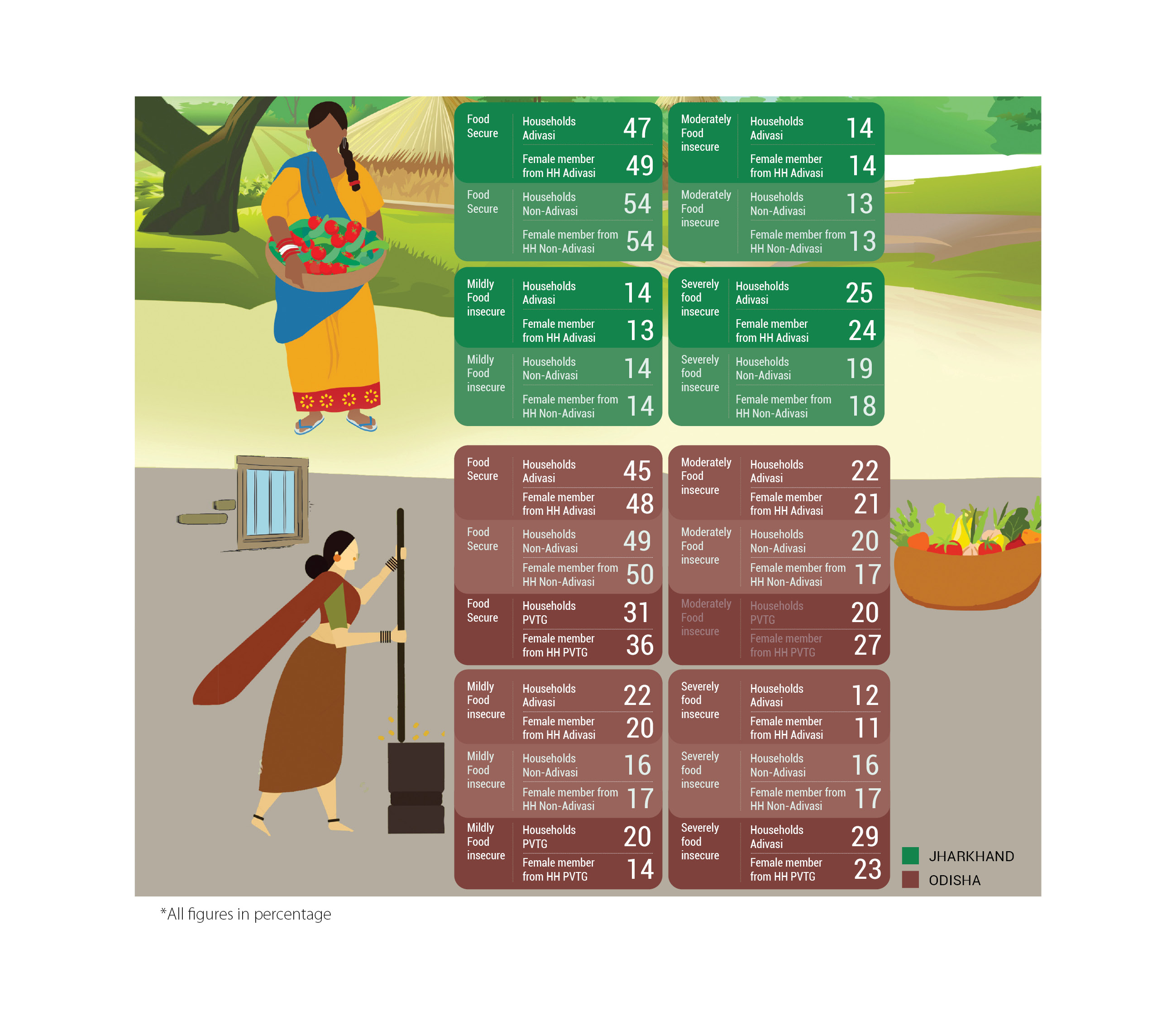 Malnourished children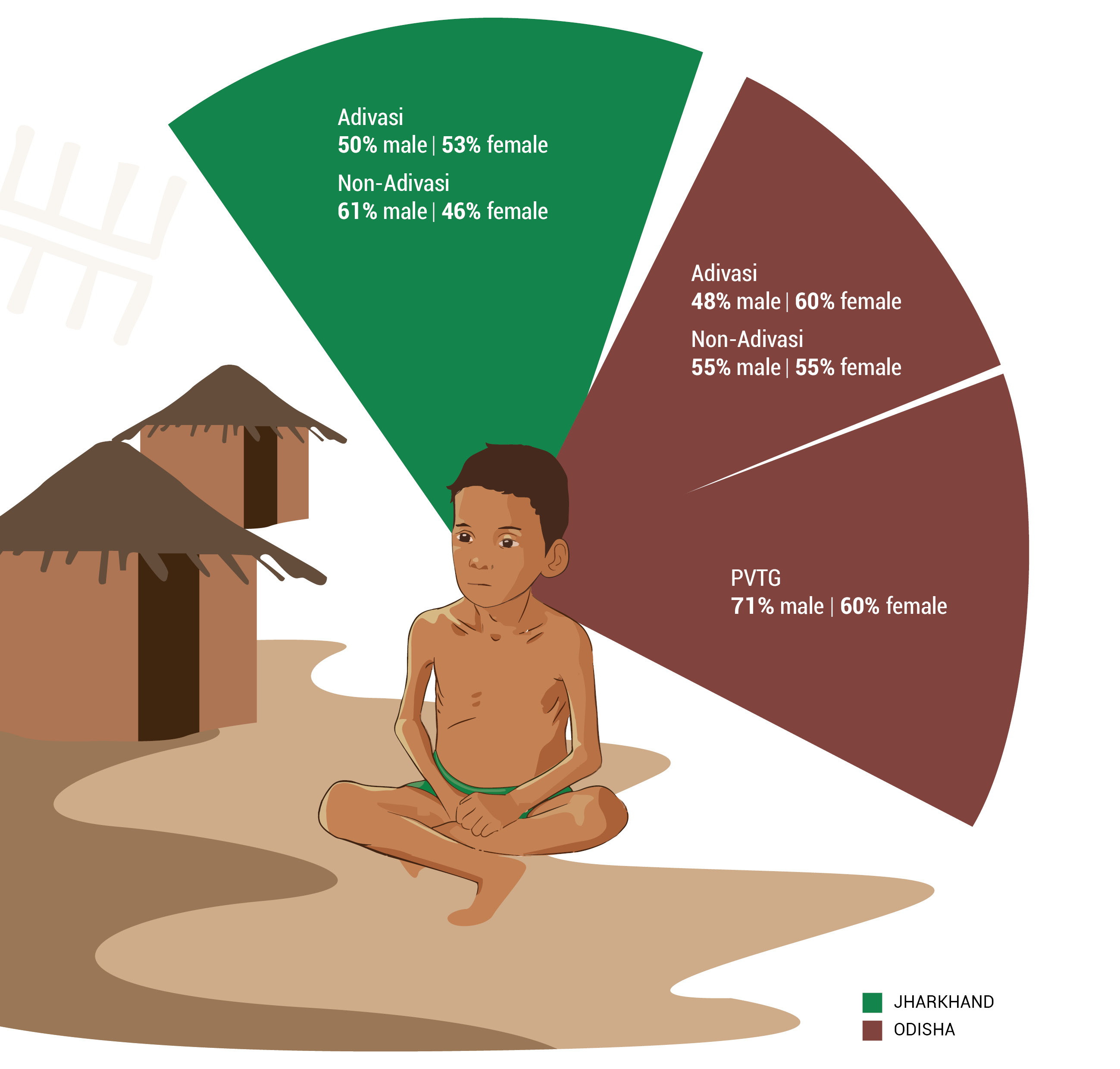 Registered Address
PRADAN, #3 Community Shopping Centre
Niti Bagh, New Delhi - 110049

Mailing Address
PRADAN, A-22, Second Floor
Sector 3, Noida – 201301