OUR VISION is a just and equitable society where everyone lives and work with dignity.
OUR MISSION is to enable the most marginalized people, especially rural women, to earn a decent living and take charge of their own lives.
WE BELIEVE that all people, no matter how poor, are capable of driving the change they need.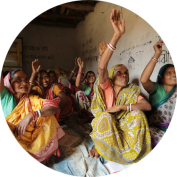 Organize
Mobilize women and families into self-help groups within their village, block and district.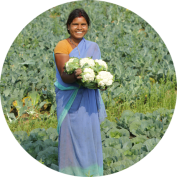 Educate
Introduce ways to earn a decent livelihood, such as by raising chickens or irrigating fields, and encourage them to believe in themselves.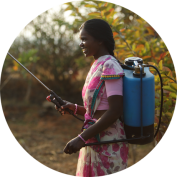 Connect
Link them to banks and markets to secure their incomes, and empower them to access government services and speak up for their rights.