Communities as Drivers
We believe that all people, no matter how poor, are capable of driving the change they need.
Professionals as Catalysts
PRADAN's founders believed, 'people with education and empathy must engage with the poorest. That India's development cause is served better when educated Indians work directly with the poor, which is as important as working in industries and commercial sectors...', is more relevant today than ever. India continues to be overwhelmingly rural even today with low level of human development in our villages. This calls for well-educated professionals with empathy and knowledge to work with poor communities to help them improve their lives.
We work in the poorest regions of India to help vulnerable communities organize collectives that help people, especially women, earn a decent living and support their families. We also help them access government programs and other entitlements as citizens.
We focus primarily on women because we believe that even people considered to be the most disadvantaged in society are capable of driving the change they need. To achieve this, we recruit well-educated young professionals to work alongside people in the poorest villages. They come from many fields – such as management, engineering, agriculture, and the social sciences - and they are chosen as much for their empathy as for their technical expertise.
Our primary focus is to help people in marginalized communities develop their own skills and initiatives, instead of delivering services or solutions to them. They learn through experience how to build a livelihood and to access the information they need to engage effectively with government authorities and other people in power. We have seen that when people develop a sense of agency, regardless of caste or gender, they are able to assert their rights and speak up for themselves. We aim for a holistic and positive change in their social, psychological and economic condition so they can take total charge of their lives and engage with the world around them.
We also partner with other civil society organizations and the government to influence development policies. We hope that our work at the grass-roots level and our broader partnerships will lead to large-scale positive change and influence society as a whole.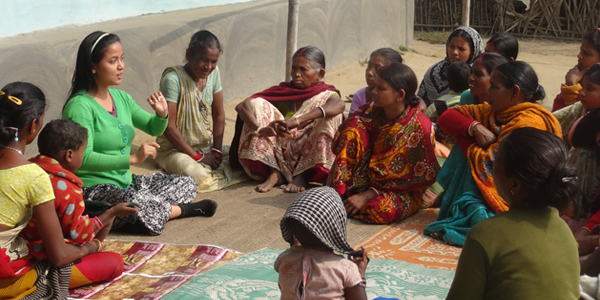 Social Mobilization
Reaching out to the poorest communities, building human capabilities, building women's self-reliant collectives as change agents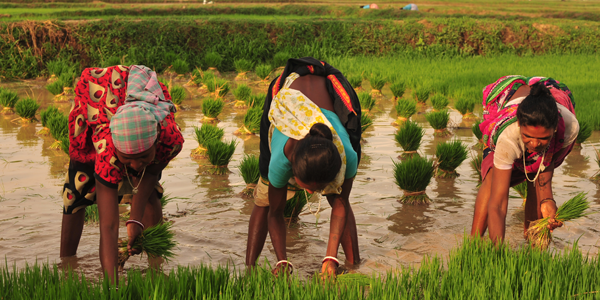 Food Security
Reducing hunger, ensuring year-round food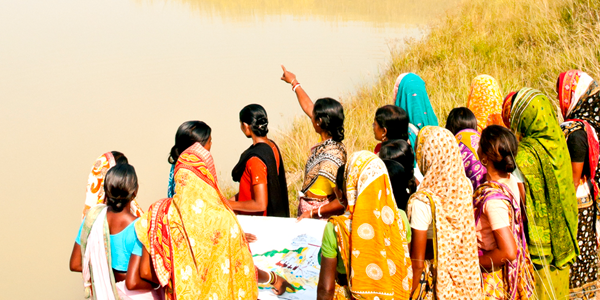 Managing Natural Resources
Making the most of nature's gifts through husbandry, suitable technologies and investments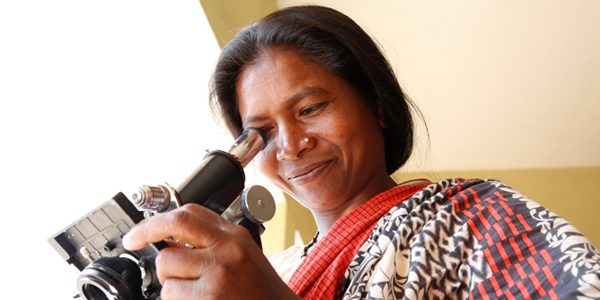 Livelihoods
Building models of alternative livelihoods, training the community in new skill sets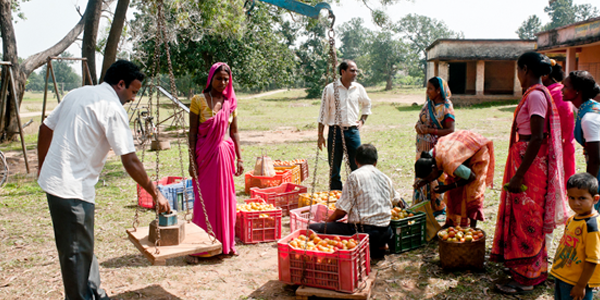 Market Linkages
Linking to markets, to financial institutions, and to government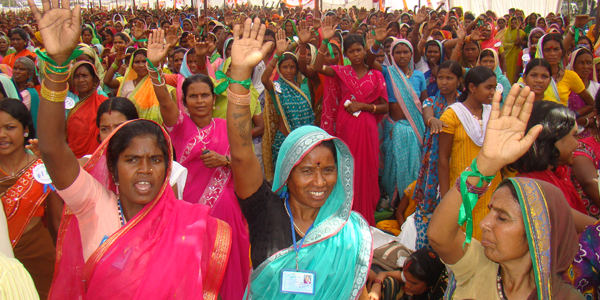 Governance
Making the community aware of its rights, empowering them to have a say in the way things are run
We organize our grassroots operations into 12 Development Clusters. Each cluster, or region, is a collection of districts that groups together people and villages with a shared history, culture, agricultural climate and institutional landscape. This strategy reinforces the connectedness among communities, enabling development to multiply and accelerate.
Each Development Cluster includes multiple teams of professionals who are supported by PRADAN's corporate circle at all levels.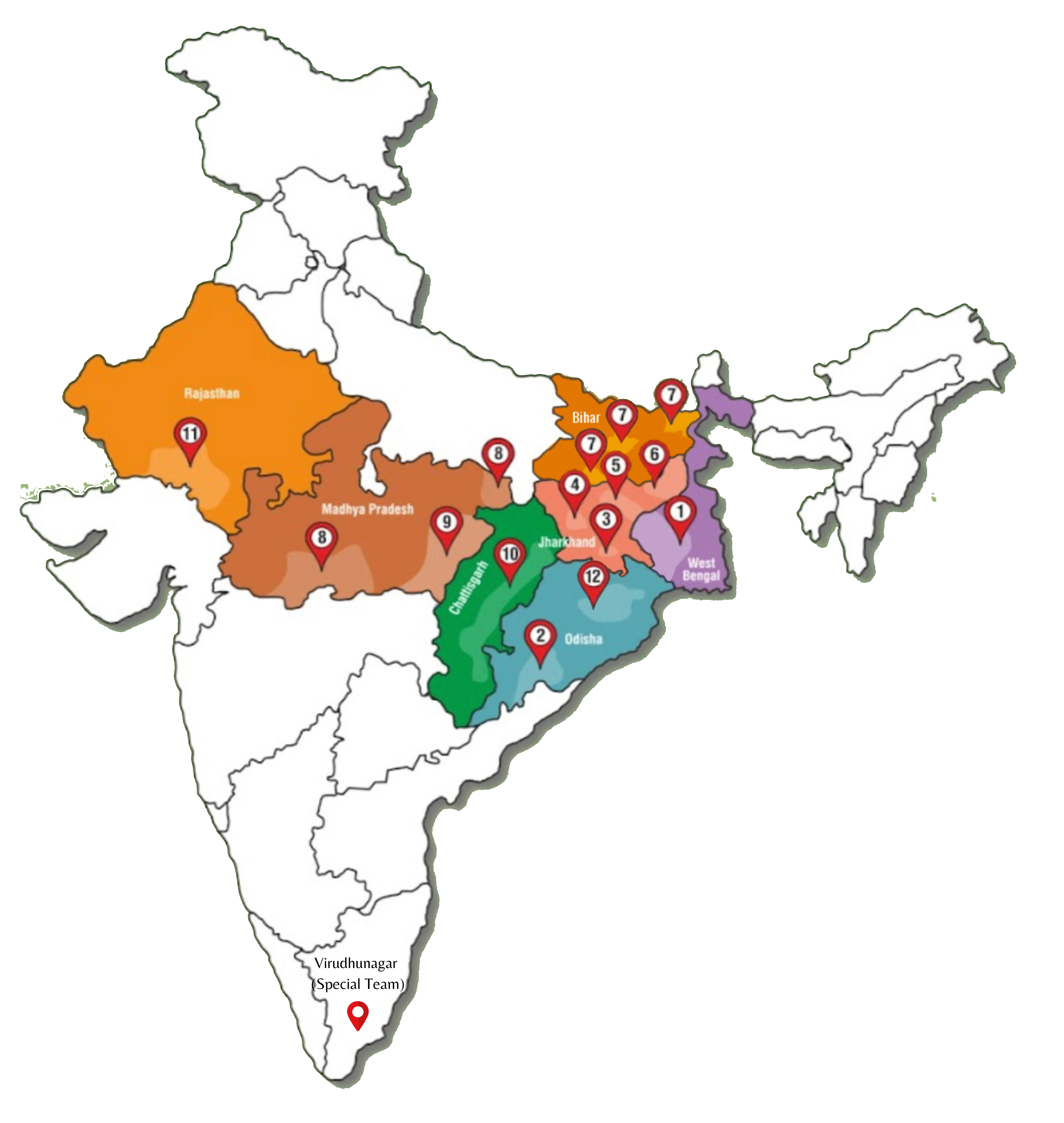 PRADAN's
Development Clusters (DCs)
Jangal Mahal DC
South Odisha DC
Kolhan DC
South Chhotanagpur DC
North Chhotanagpur DC
Santhal Pargana DC
Bihar DC
Baghelkhand & Satpuda DC
Mahakaushal DC
North & South Chhattisgarh DC
Rajasthan DC
North Odisha DC
The world is aiming to achieve 17 Sustainable Development Goals (SDGs) by 2030. They cover a broad range of interconnected issues, from economic growth to social issues to global public goods.
India is ranked low on global development indices, and will be an important factor in achieving many of these global goals. Meeting this challenge demands a strong partnership among government, the private sector, and development organisations.
In 2022-23, PRADAN charted out a road map to multiply our impact. Our energies today focus on bringing about multi-dimensional results through comprehensive empowerment of people in the poorest pockets of the country. By 2030, we plan to reach 10 million households and 50 million people across the states where we operate.
Our work is aligned closely with six of the 17 SDGs, and will be a significant contribution to the national commitment and aspiration. Our ambitions around each of the six global goals are described below:


500,000 households with gross income greater than 100,000, 50% livelihood coverage.

No
Poverty


500,000 households with year round-food security and crop diversity to address nutritional needs.

Zero
Hunger


750,000 women with enhanced consciousness of gender- caste-class discrimination.

Gender
Equality

100,000 families draw investments on farming infrastructure to build climate change resilient villages and strengthen livelihoods.

Climate
Change


6,000 (50%) villages with adequate safe drinking water and 3,000 (25-30%) villages free from open defecation.

Clean Water
and Sanitation


25,000 collectives promoting other collectives multiplying institutions for the poor, by the poor.

Peace, Justice and Strong Institutions