Gita Chose to Live a Life of Dignity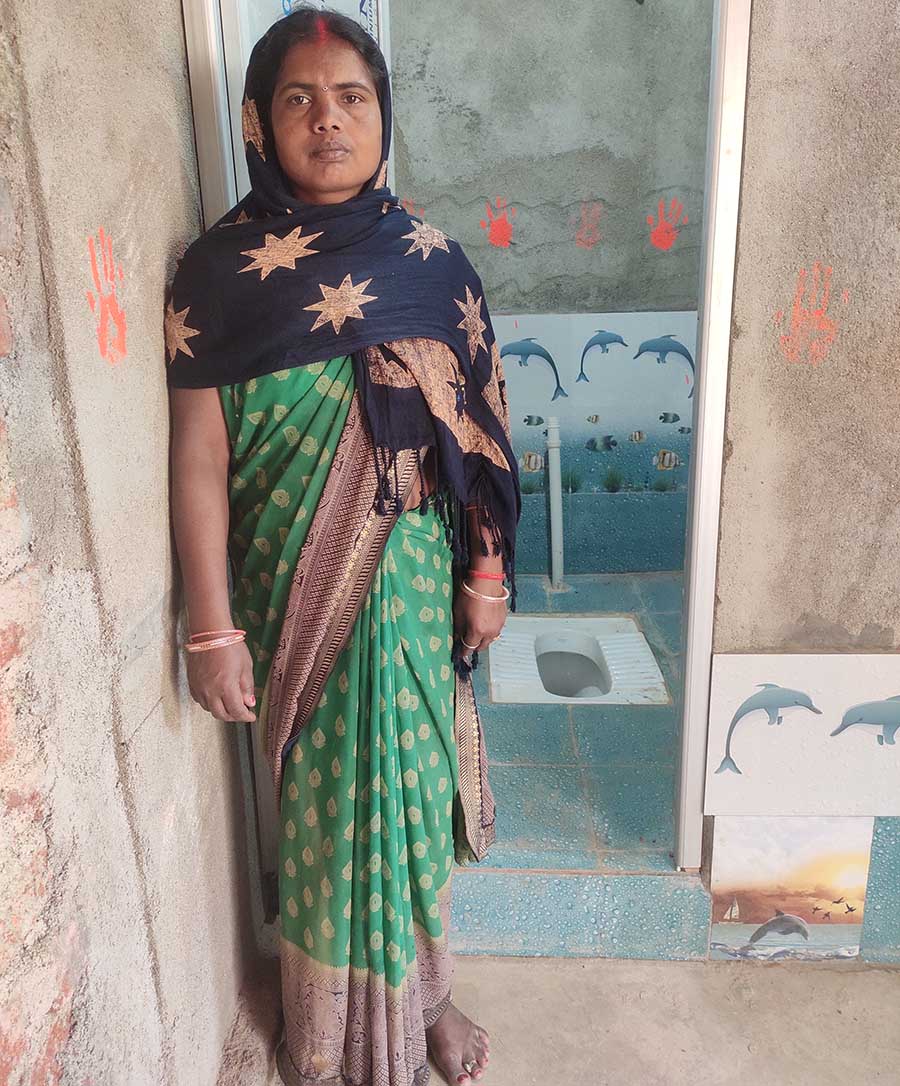 "I was in trouble. Most of the times urinating became so difficult, and I was not recovering from the problem. A constant burning sensation and pain made me feel sick. Some said it's happening because I am not properly washing myself after defecating in the open, some said open defecation itself was the problem. But what could I do? Neither could I carry a lot of water to wash myself thoroughly, nor our toilet, made with support from Swachh Bharat Mission, was functional due to its faulty drainage. Whenever anybody used it and washed it, water would get clogged, causing a bigger mess. Visiting the local para-medics and buying medicines was a crushing burden for us. I thought this disease will kill me some day" recalls Gita Devi, who stays in Dumar village of Tatijharia block in Hazaribagh district.
When WASH mentor Shivani Devi began building awareness upon the importance of water, health and sanitation through various trainings and capacity building sessions under the SWACHH project, supported by Water.org, Gita Devi started connecting the dots and got convinced about the cause of her health issues. Shivani's trainings propelled the village SHGs to farm-out loans to their members towards issues related to potable and safe water, sanitation, and health. For Gita, it was a golden chance to stop the financial losses she had been bearing for so long on medicines and save herself from the harrowing experience of open defecation. Gita took a Rs.50,000 loan from her self-help group (Rekha Mahila Mandal) to build a toilet and a washroom in her home. And Gita received a wholehearted support from all her family members.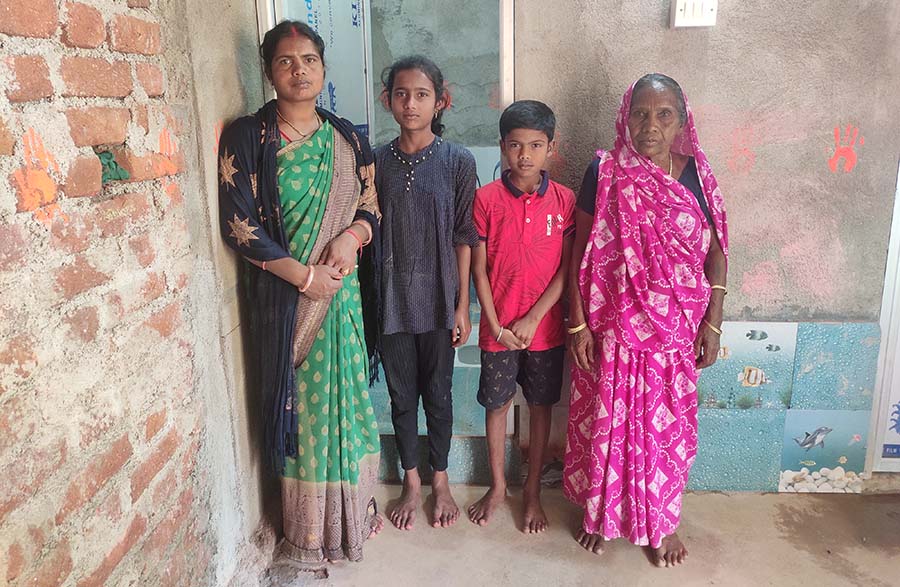 Answering nature's call is no more a wee hour matter for Gita. She uses her toilet whenever she needs to and without having to endure the pain and uneasiness all through the day. "I feel so proud of Gita today, she took such a wise decision to take the loan and construct this toilet for us. All of us are using it every day, and night" says Hulash Prajapati, Gita's spouse.
"For the last five months, I have not visited the para-medics – why should I? The need itself doesn't exist anymore! My monthly medical expenses have become zero. And, more importantly, I don't have to bother about the discreet onlookers any more. I had to save my own dignity and that of my kids'..." shares a proud Gita.