Sangita has been eating puffed rice, locally called ''mudi'' since her childhood. Everybody of her village does. It's a very common snack in her side of India, as well as many other places of the country. At times with coconut pieces, at times with peanut mixtures, and at times just plain 'mudi'. Sangita had just finished her graduation from Keonjhar D.D. College, that she was married to a primary school teacher, Paresh Chandra Majhi of Champajhar village on 2017. She was roughly 20 and doing all the household works became her primary and daily responsibility after marriage. This is common and Sangita was living a life like most women around her did and there were financial difficulties too. "My spouse's income wasn't enough to sustain the whole family and it was getting difficult to meet our ends," reminisces Sangita. She had the right qualification and the age to share the responsibility also. Sangita's smartphone was a constant source of inspiration too. It showed her hundreds of inspirational stories of women like her who fought challenges and stepped out to work and drove the changes they desired to see in their lives and surroundings. It was a matter of a family of six, including her father-in-law, mother- in-law, her spouse, brother-in-law, and sister-in-law. Sangita felt the urge to do something.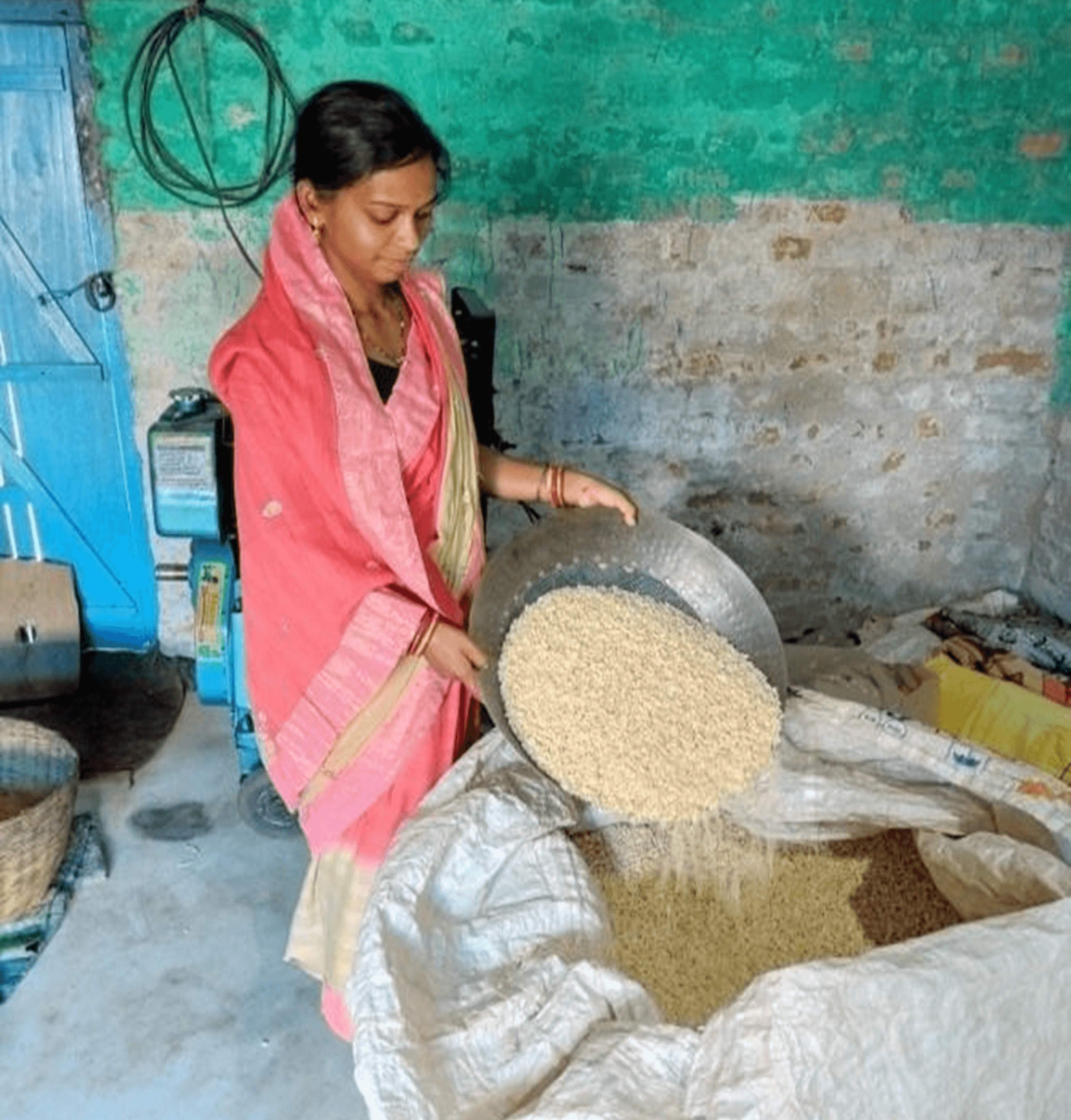 Paresh and Sangita's mother-in-law, Jyotsnarani Majhi always encouraged her to become self- dependent, but without a concrete clue about what all she should do to realise her potential. Help came in 2020, from a community resource person (CRP) of their Panchayat, who informed their Self-Help Group (SHG) about a vacancy for a Sarathi (a cadre group whose primary responsibility is to mobilize women to bring awareness and mobilise candidates for skill and employment) under the UN-WOMEN supported Second Chance Education program in their village. PRADAN is anchoring this SCE programme and Sangita visited PRADAN's Thakurmunda office to apply for the position of Sarathi. In the interview Sangita was found to be quite a knowledgeable, responsible, and confident candidate for the position. Coupled with her educational qualifications, her performance in the interview led Sangita get selected as a Sarathi. But, challenge and Sangita were synonymous almost – she was about to start her work that COVID-19 happened and the country went into lockdown. She had to stay inside and could not mobilise women as per the plan.
The following year, her son, Jagannath, was born, leaving her with no other option than to resign from the position of Sarathi. The joy of cuddling a little soul in her arms was boundless. But, concerns about what lied ahead, what was her future beyond her motherhood, how could she add to the family income dampened her mood. After all Sangita was not sure about what opportunities exist for women like her who comes from such remote villages. She was not a Sarathi anymore, and re-joining the work didn't seem to be a feasible option too.
She turned to PRADAN for guidance and shared her difficulties with me. As an Enterprise Anchor I said "why don't you attend a capacity-building training program we are conducting soon?" Sangita's eyes glittered, her smile broadened. It was clear that she has got a ray of hope and happily agreed to attend the sessions and registered herself under the Second Chance Education Program under the enterprise component. Sangita underwent a series of capacity building programs like Start Your Business (SYB), Orientation on Business plan preparation, Grow Your Business (GYB), Training on Book Keeping where she learnt something new every time for herself and her business that she desired to pursue. One evening, after returning from training, Sangita was munching her favorite snack puffed rice and mulling over the tenets of the training programme. And an idea flashed! "Why don't I start making puffed rice here? Everybody eats it here – but there's no local puffed rice maker!" thought Sangita. She had identified this gap in puffed rice production in Thakurmunda and found that the vendors from Balasore district come to sell puffed rice in her villages. She constructed a shop near the market place to make puffed rice with a clear plan to eliminate outsiders from entering their very own market and sell it at an affordable price.
In a month's time she prepared her business plan and approached PRADAN for a loan to purchase a puffed rice roaster machine for her shop. I visited her shop, reviewed the business setup and completed all the necessary formalities, helping her obtain a loan from Rang De, a P2P social financing platform which provides loans at 8 percent ROI to micro enterprises to scale up the business. She got the loan sanctioned in June 2022 and bought a manual puffed rice roaster machine.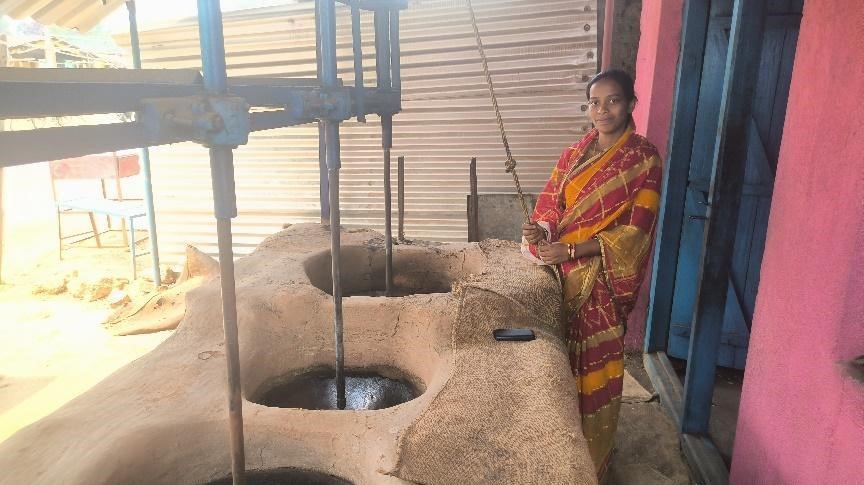 She started watching videos of YouTube to understand the techniques of making puffed rice, but she hired a worker who had the required skill and experience of roasting puffed rice. With rigorous efforts and a series of trials and errors, Sangita improved her skills in roasting puffed rice. At 26, Sangita is now a proud entrepreneur, a puffed rice entrepreneur! When she bought this machine and customised it as per her requirement, some of her neighbors tried to demotivate her saying that "this business will make you suffer a huge loss." But Sangita's sheer grit was enough to prove the naysayers wrong. Sangita attained a turnover of Rs. 30,000- 40,000 per month, from which Rs. 20,000-22,000 became her profit. The total monthly family income soon became Rs. 30,000. And a lot of this money is coming from orders that Sangita receives online. For a smart entrepreneur, Sangita, it was time to create examples for others – and be like those women seeing whom she used to feel encouraged to step out and do something on her own.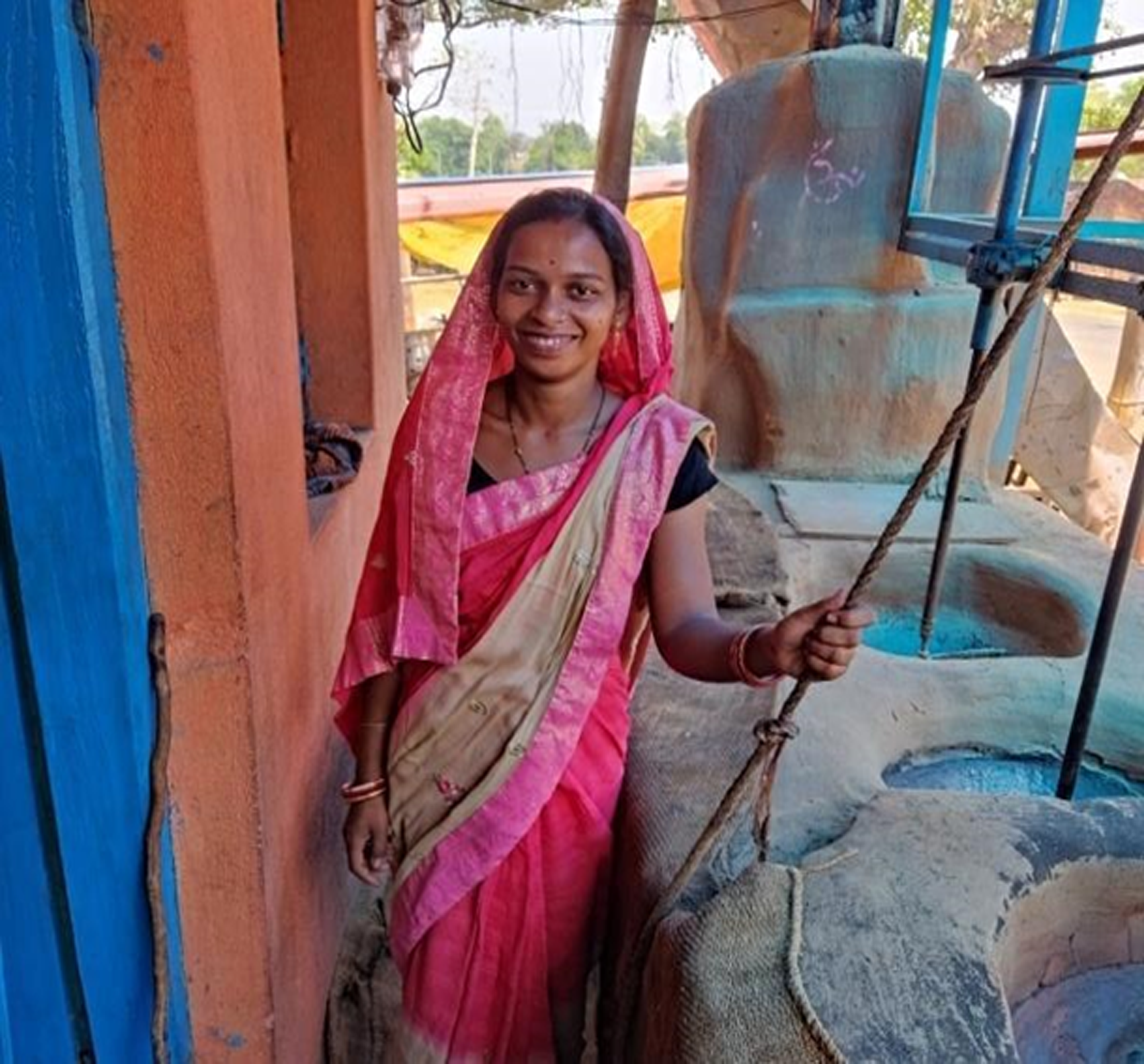 So, Sangita started posting videos of her shop and puffed rice making on Facebook to connect with buyers, and also connect with other successful entrepreneurs and share experiences of her entrepreneurial journey. She started using WhatsApp to take orders bulk and medium size orders from customers. Be it a marriage or a funeral, people order puffed rice from Sangita's shop only. If the SCE programme and the loan support helped Sangita to stand on her own feet and start walking, her smartphone apps like Facebook and WhatsApp have given her the much-required wings to fly.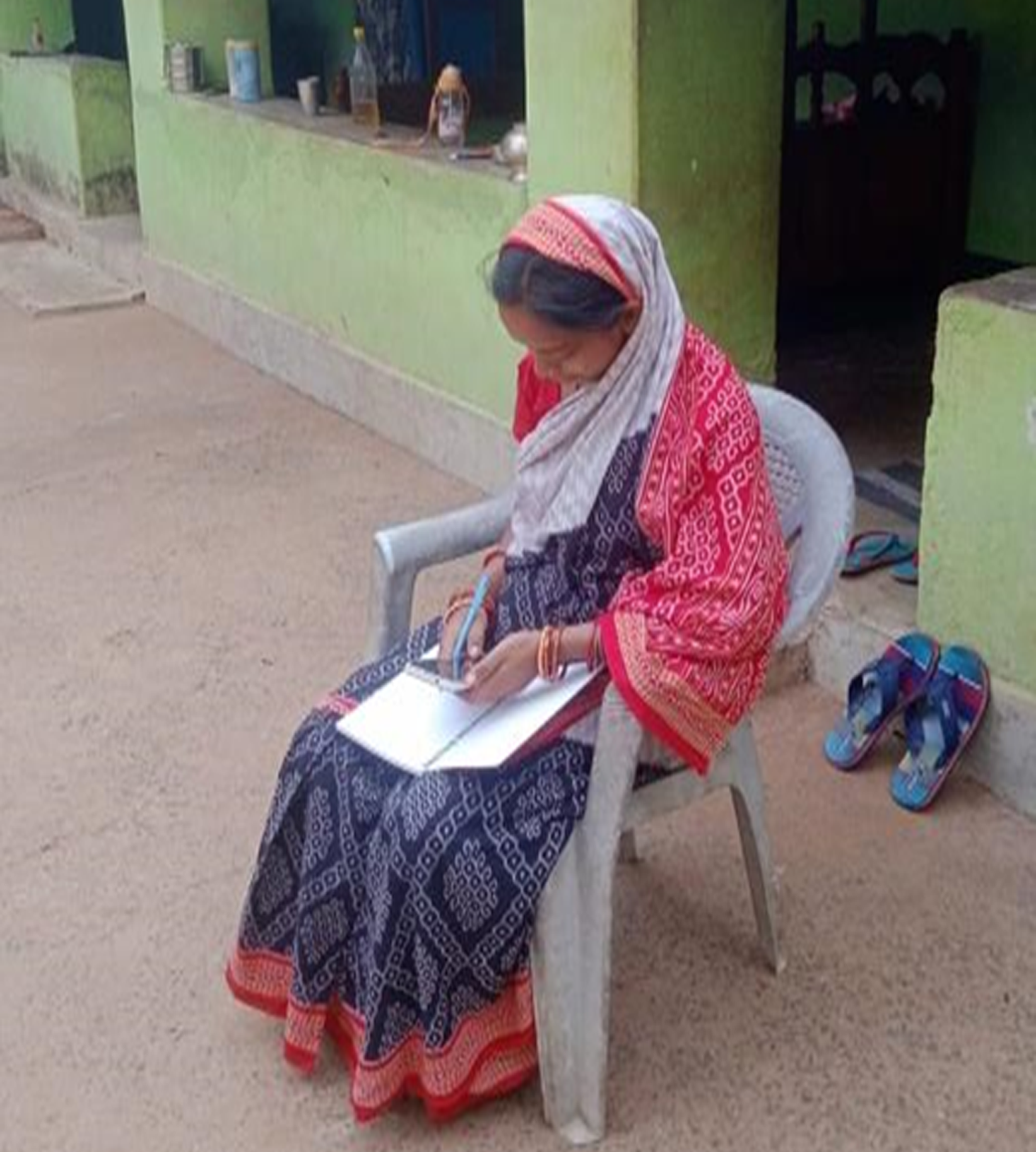 Sangita's Jagannath is now almost 2 years old and has started eating solid food. Like mother, the son has also started developing a fondness towards puffed rice – and in this case the puffed rice that his mom makes. After all, food cooked by the mom tastes different, always!