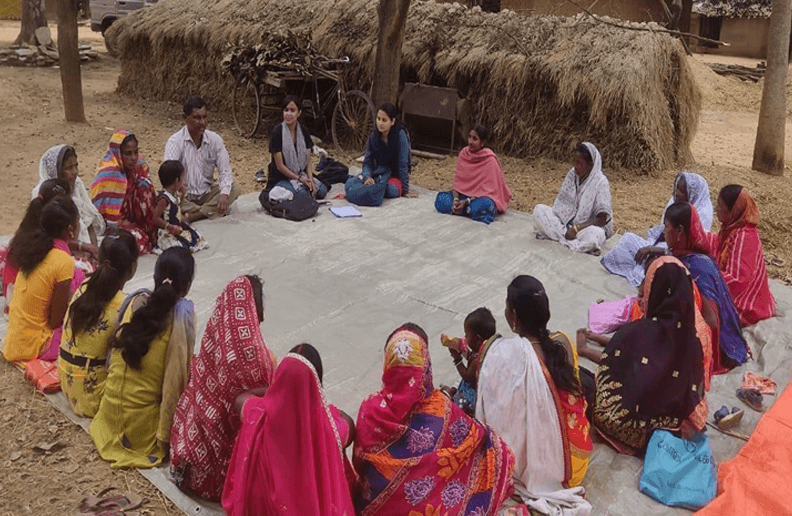 The wheel started turning for Sarala, along with some of the Sukridoba farmers with the advent of PROWFIT Project supported by the Walmart Foundation. The initiative helped Sarala, along with 11 other women farmers get collectivized into a farmer Producer Group (PG) and get associated with Jangal Mahal Mahila Farmer Producer Company (FPC) in 2022. With continuous engagement and motivation, the women farmers of the village slowly started stepping out of their homes to improve their lives and livelihoods. During the last kharif (monsoon season) and post-kharif season they collectively bought paddy and tomato seeds, and other inputs from the FPC and also marketed 30 tonnes of their tomato produce together. There was no scope for these women to get cheated, the intermediaries were not called for inputs of marketing any more.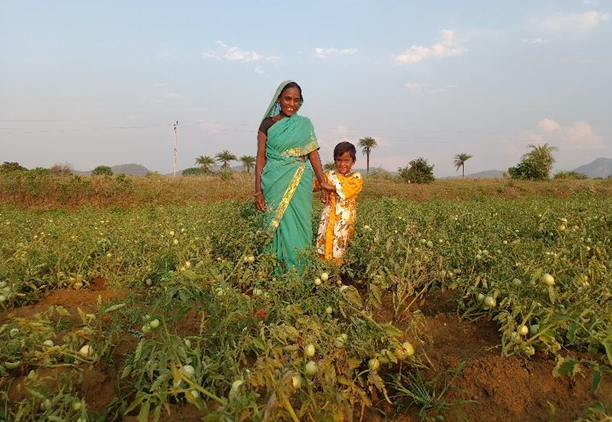 "Didi, age toh 10 decimal jagah teh kortam, oi 6-7 hazar taka hoto, ekla manush kothay ki korbo, beej-saar kinte dure jete hoy, tar por bilati ber hole bikbo ki kore? Olpo hole tao nije kheye nei, ba pasher gram a tuk tak bikri kore nei, bikri naa korar jonno onek loss hoto, jomin a pore-pore ei noshto hoye jeto, taar jono shahosh hoto na, kintu ei bochor dada didi ra ese onek sahajyo koreche, amra group er didi ra mile eke sathe beej kinechi aar ekei sathe bikechi, ei dada didira ese sahosh ta jagiche amar bithore, taar jono shahosh kore eto ta jomin a korte parlam, agami bochor aro bhalo kore korar asha ache. Ei shahajyo peye, ami 5 tonne moto bilati bajare bikechhi ar 90 hajar taka rojgar korechhi " – says Sarala.
(I used to cultivate in 10 decimal area before and could earn around 6000-7000 rupees. I am the only bread earner in the family and it gets difficult for me to procure inputs and market the produce alone. I could not dare to cultivate in a larger land due to the fear of loss; many a times my produce used to get spoiled in the field itself as I could not market it, so I preferred to cultivate in a smaller piece of land mostly for my own consumption and then to sell the remaining in the nearby village. I was anxious. However, staff-members from PRADAN came and helped us (under the aegis of the PROWFIT project), and motivated us to form a Producer Group; to buy inputs and sell the produce together cutting costs in the process and saving us from any losses. They gave me the confidence to dream bigger and that's why I took up the initiative in 0.5-acre land and this time I hope to do even better the next year. It's because of this help I could sell 5 tonnes of tomatoes in the markets and earned Rs. 90,000).