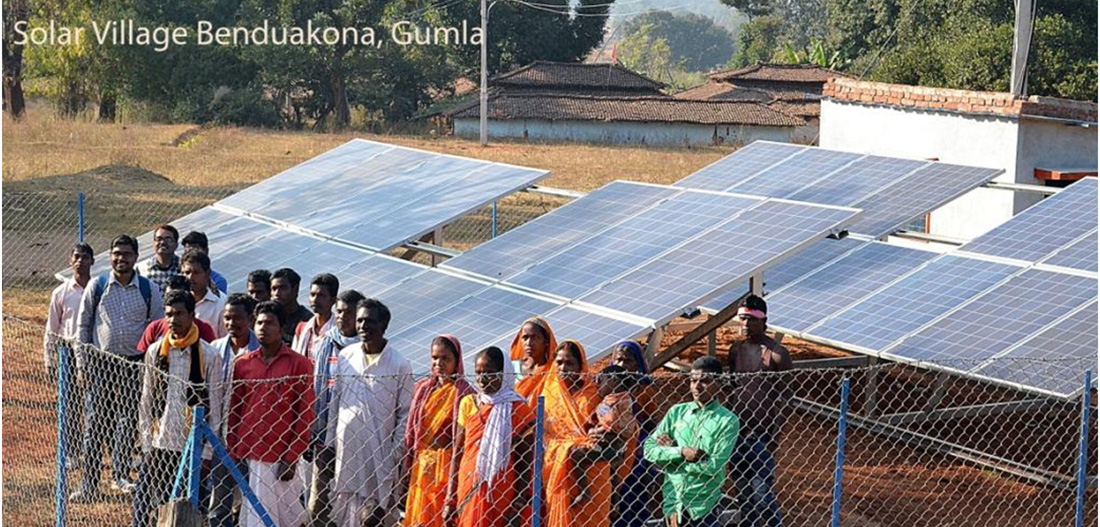 PRADAN & Bank of America have initiated a partnership to facilitate access of clean energy to 500 rural households to augment the quality and productivity of their lives.
The project aspires to accomplish 3 major objectives:
To harness solar energy through solar micro-grids to generate clean power,
To enable the user community take charge of the operation and management of the solar micro-grids,
To establish community based model of clean power generation and sustainable usage, appropriate for remote rural areas to be replicated by the mainstream
The programme will be implemented in Gumla & Khunti districts in the state of Jharkhand covering 500 households located in off-grid villages. PRADAN will partner with M/s. Gram Oorja Solutions Pvt. Ltd. who will set up micro-grids and distribution systems. PRADAN would support the user community to operate and maintain the same. We sincerely acknowledge the contribution of Bank of America towards providing solar micro-grid based clean energy to these 500 families.