"We had no choice but to accept the minimal price that the intermediaries offer, since we remain indebted to them and never had the resources to sell our produce at the Kisan Mandis", recollects Parul.
Closely observing the farmers' plight, a pilot was initiated in 2016 to strengthen livelihoods by regenerating local variety of paddy production coupled with sustainable agronomic practices, with 500 women farmers in 15 Ha of land. In just a period of three years the outreach increased 10 times. Nearly 5000 women farmers came forward to practice economically remunerative, regenerative agriculture and form their own farmer producer company (FPC) – 'Aamon' in 2019.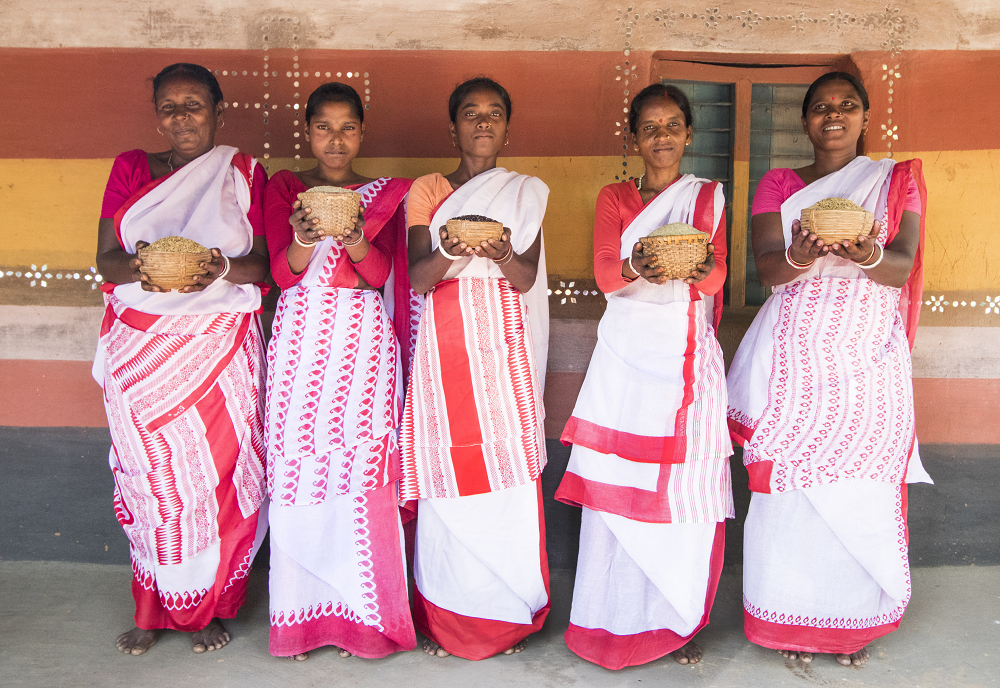 Through a series of discussions and intensive training on various dimensions of indigenous paddy production Aamon members decided to strengthen the existing indigenous paddy value chain across three main pillars:
regenerating the local paddy seed varieties,
the sustainable agronomic practices, and
marketing of produce.
To replace the HYV paddy, PRADAN staff members facilitated Nayagram farmers to adopt Kalabhat (Black Rice), Mallifulo (Aromatic Brown Rice) and Red Rice (Shathia) –local varieties which would be compatible with the local agro-climactic conditions. The farmers witnessed 10-15% enhancement in production while their input costs reduced significantly. In 2020, 4900 women-farmers grew paddy in around 1500 ha of land.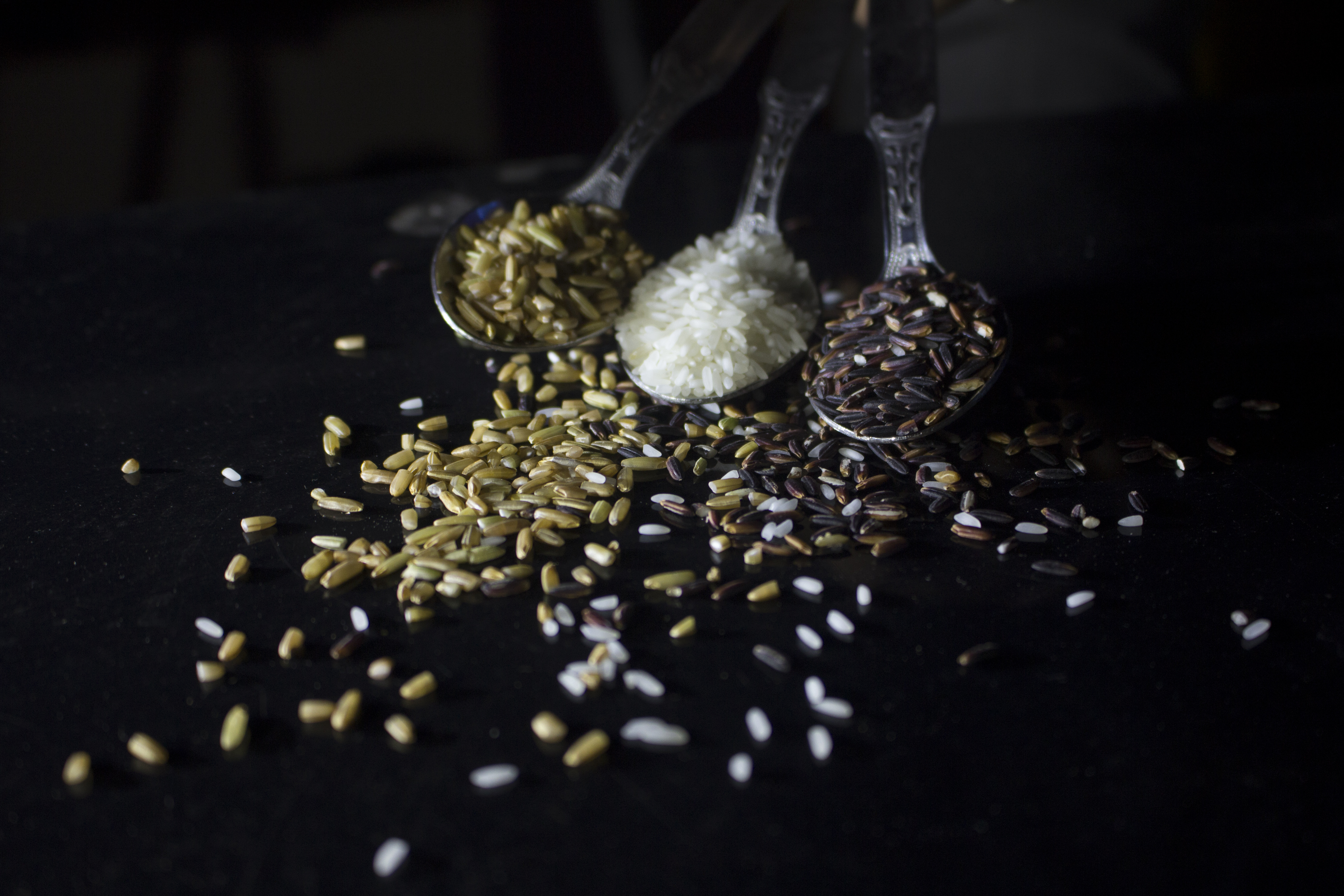 Aamon was registered as a legal body in the month of October in 2020 under the aegis of project LEAP. Preserving seeds from their annual harvest and using them every year, controlling seed quality and marketing the produce to far away urban markets have been ensured through this project. In terms of marketing, project LEAP has helped in building long-term relationship with the institutional buyers who will regularly place large orders to Aamon. To reach out to a larger customer base Aamon's website has been launched and their products are registered on Amazon and India Mart.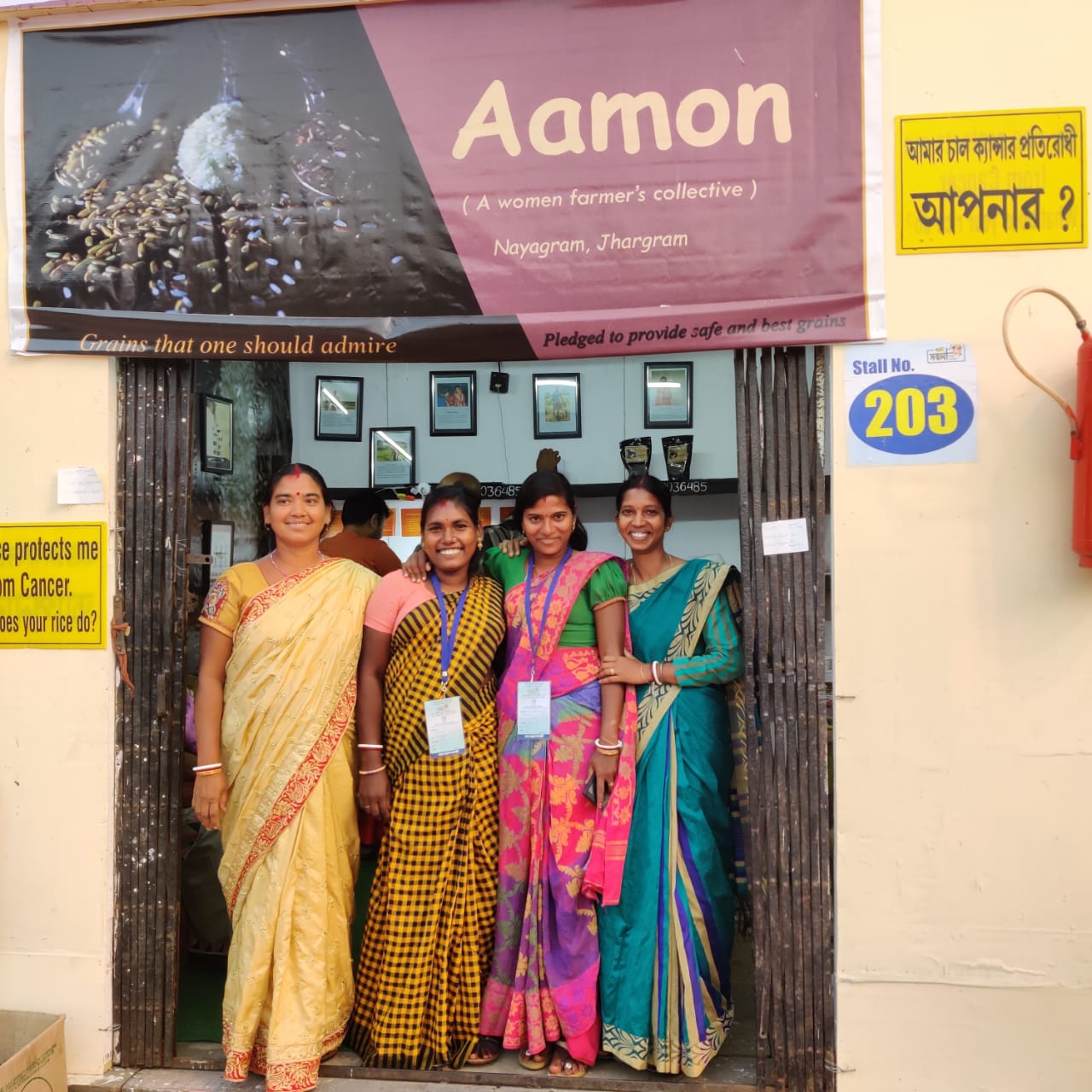 "Women farmers now have enhanced control over agriculture practices as all inputs including seed, fertilizers and pest repellents which are now either sourced locally or produced at our homes", shares Panchabati.
During 2021-22 almost 2000 small and marginal women farmers are producing for Aamon. Laxman, Swarnaprava's husband, has witnessed how Aamon steadily became a pedestal of solidarity for marginal farmers of Nayagram, turning his wife's dream into reality.