Development seemed a far cry for 65 families of Gochapada village located in Mahasing Panchayat of K Nuagaon block in Kandhamal district of the state of Odisha. Situated 2.5 km from the National Highway, 75% of the village community are tribals, is home to 86 families who eked out a living from stone breaking, earning just Rs. 150 per day. A few of them also worked as agri-laborers to supplement their incomes.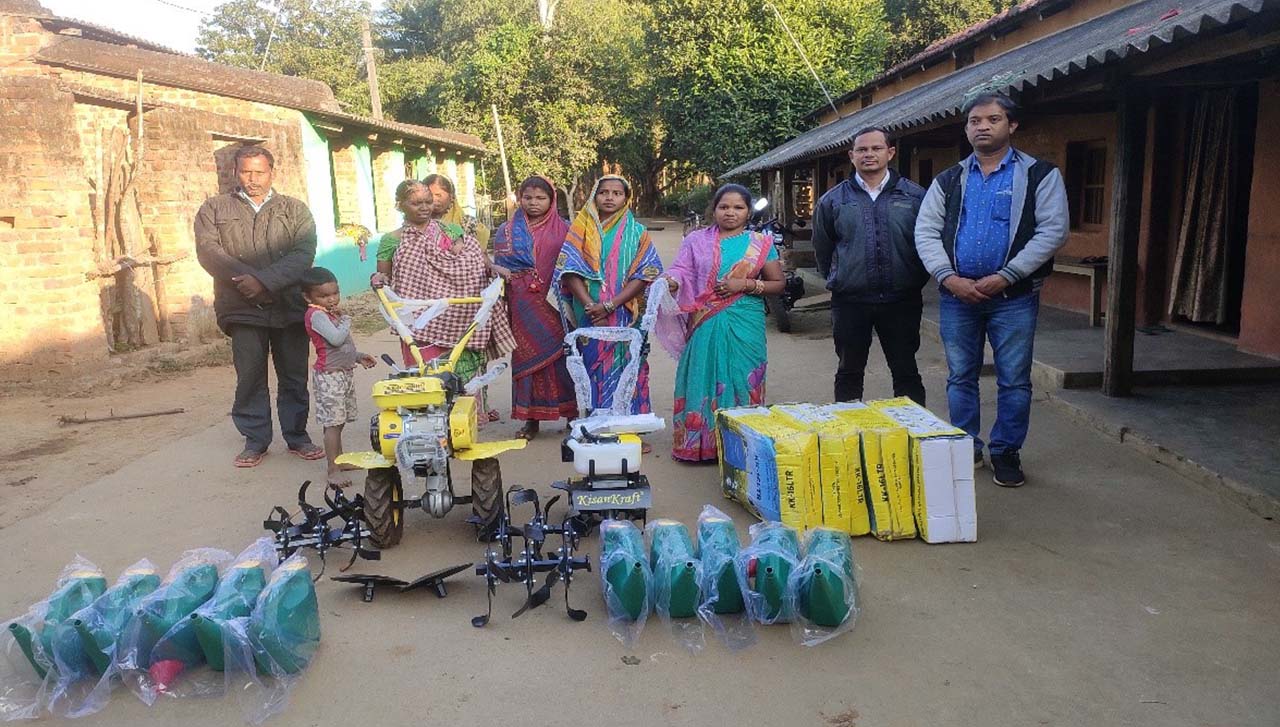 Engagement and immersion in the village helped in understanding the context and internal dynamics of the community. Regular meetings with the community helped identify the way forward – taking up agriculture and livestock as a means of livelihood. While agriculture had been a lifeline of the communities in the block, high production costs, low access to credit, and poor market linkages hindered the profitability of the livelihood activities. As did the small scale (farming on homestead land for subsistence) of individual operations. The village was included in project LEAP supported by the Walmart Foundation in August 2020 when along with a larger section of smallholder farmers, Gochapada farmers got to know the benefits of collectivization - better access to market and greater ability to access government services. They formed a producer group and named it Trinath Thakur Producer Group (TTPG) with a membership of 110 farmers, 65 Gochapada farmers also were a part of it.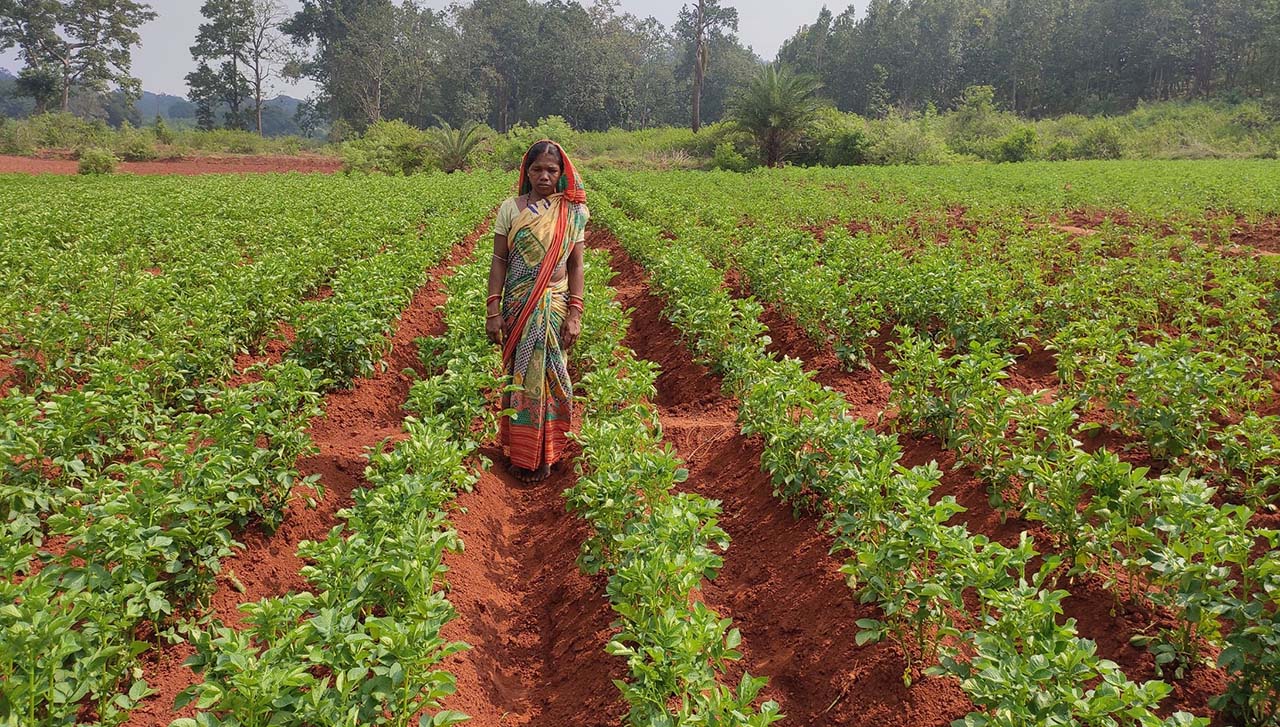 The TTPG members worked to standardize the agriculture practices (focusing on two commodities at a time), taking up market led production and looking to work on the marketing aspects. However, the PG continued to be confronted with issues like lack of proper irrigation facilities, skill and sufficient knowledge about commercial production, and access to finance. Convergence with government programs and schemes was identified as a possible solution to address these challenges.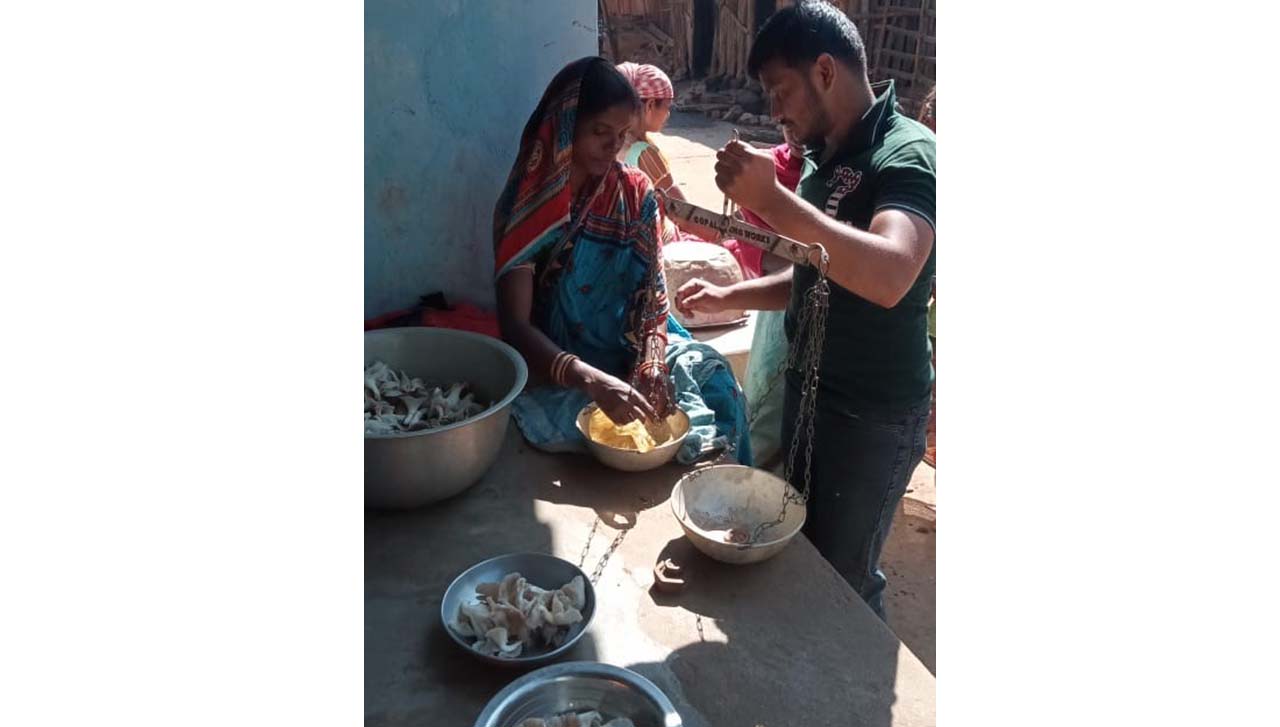 Convergence was sought with OLM (Odisha Livelihood Mission) for institution and capacity building of the Producer Group. Financial support received from OLM, helped to undertake various capacity building activities for 46 PGs, including TTPG. Investments were made for enhancing knowledge about improved agriculture practices for enhanced productivity, and maintaining proper books of account. Some of the investments also went into acquiring women-friendly farm equipment and machinery.
Similarly, engagement with the Department of Horticulture, Govt. of Odisha, helped in mobilizing funds to construct 400 vertical single line trellis at a subsidy of INR 12,500 per unit. This helped the farmers to grow crops twice a year, from the same patch of land, also resulting in better productivity and greater profitability. Fifteen such structures were constructed for the members of the TTPG. Linkages with ITDA (Integrated Tribal Development Agency) department helped mobilize the necessary inputs for Beans cultivation during last cropping cycle (Rabi and Kharif 2022). Overall support mobilized from various institutions was as follows:
Name of Department
Support component
Number
Families benefited
ITDA (Integrated Tribal Development Agency)
Beans Seeds
100 acres
400
Cauliflower Seeds
50 acres
120
Ground nuts Seeds
50 acres
100
Brinjal Seeds
50 acres
200
Diesel Pump set
50 nos. (INR 875,000)
50
Back yard poultry cage
300 nos. (INR 3.45 million)
300
DRDA (District Rural Development Agency)
Farm pond
100 nos. (INR 10 million)
100
Dug well
40 nos. (INR 8 million)
40
OLM (Odisha Livelihood Mission)
IB & CB (Institution Building and Capacity Building)Fund
INR 6.72 million
1800
HORTICULTURE DEPT.
Trellies
300 nos. (INR 3.75 million)
300
Potato seeds
100 acres
200
AGRICULTURE DEPT.
Mustard seeds
200 acres
400
Sweet corn
20 acres
50
OLIC (Odisha Lift Irrigation Corporation Ltd)
MRLP (Micro River Lift Point)
18 nos. (INR 4.5 million)
52
OAIC (Odisha Agro Industries Corporation Limited)
CRLP (Community River Lift Point)
13 nos. (INR 21.73 million)
200
Constant monitoring of the engagement and convergence efforts is very important to ensure long-term, sustainable changes in the lives of individuals and groups. Processes have been put in place at the block and district level to conduct convergence meetings with all the line departments to ensure support to all the PGs and the PC (Producer Company). As a result, new agriculture patches have been created across the block under the aegis of the LEAP project, which is being recognized, and cherished, by all the departments. Meetings are conducted regularly with the block line departments to help farmers share and address the challenges faced.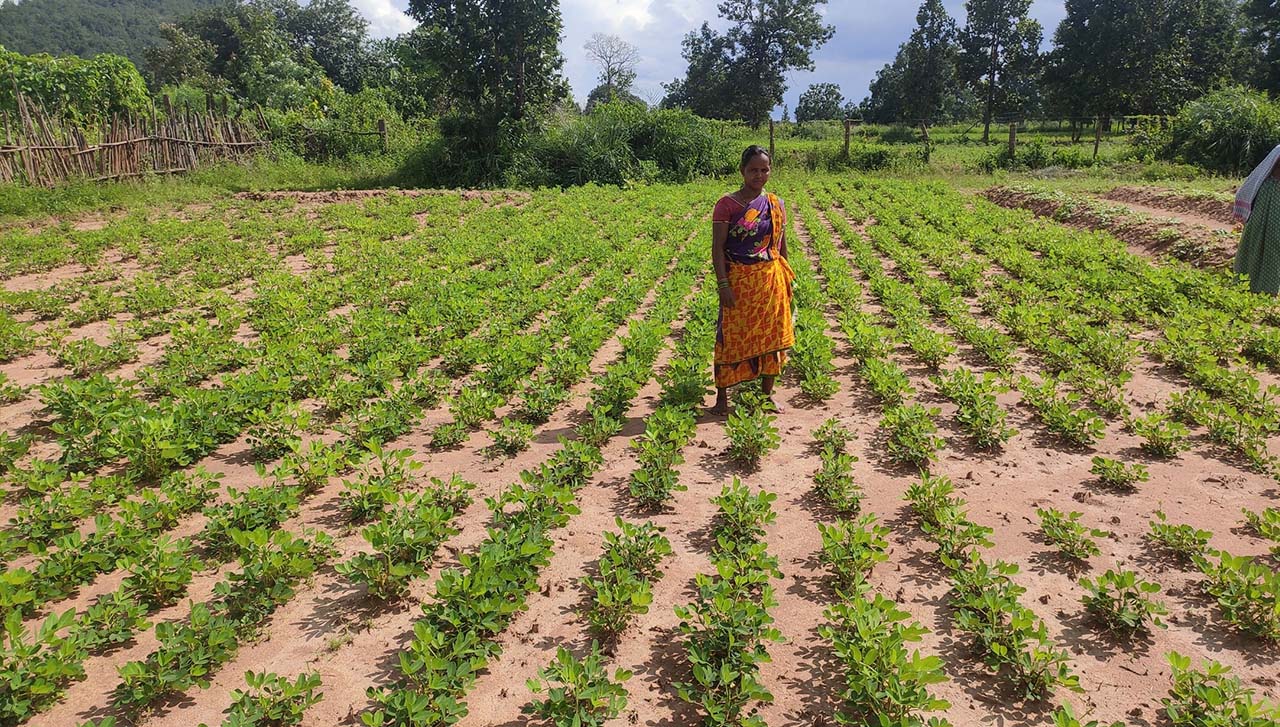 The convergence of our efforts and resources from all the government departments has helped to bring a fresh ray of hope and confidence among the communities. We have seen a rapid shift in livelihood activities - most of the farmers are willing to work in agriculture rather than opting for wage labor. Trellis and other farming inputs are helping farmers practice multi cropping in a single cycle. This has resulted in considerable enhancement of income from agriculture. Farmers like Champabati Digal who used to grow crops for subsistence only before project LEAP came in their lives are earning INR 40,000 extra from the same set of lands!
Farmers' income in INR from various crops FY 21-22, Gochapada
Sl No
Name
Brinjal
French Beans
1
Ahalya Kanhar
10,900
27,635
2
Amita Digal
7,800
5,800
3
Banita Kanhar
13,100
4,500
4
Champabati Digal
11,100
28,634
5
Chandrakala Digal
3,750
4,200
6
Chandrika Digal
5,550
4,200
7
Fula Mallick
5,750
26,545
8
Gouri Kanhar
8,500
7,200
9
Jumu Digal
9,000
9,700
10
Jyostna Digal
11,050
4,200
11
Kanchana Digal
9,000
4,500
12
Kidan Mallick
12,000
8,200
Total
107,500
135,314
"Just a couple of years ago also, we found it extremely difficult to earn the required money to meet our household expenses. But there's a major shift in our income these days. Thanks to project LEAP – that today I am being able to pay school fees for my children," mentions Brundabati Pradhan from Gochapada. Going forward, the PGs are planning to undertake three crops per year which will further enhance the socio-economic status of the villages that are part of the convergence efforts.