PRADAN was created in 1983 by two young professionals, Deep Joshi and Vijay Mahajan, who were convinced that even the stubborn, endemic poverty of rural India can be solved. They believed that well-educated professionals working within communities can bring both the empathy and knowledge needed to help poor people improve their lives.
Deep and Vijay also believed that grassroots work in the spirit of pradan, or giving back to society, can be a fulfilling and viable vocation for educated men and women. They created Professional Assistance for Development Action (Pradan), to systematically groom and enable professionals with empathy towards the poor to work at the grassroots level.
In 1987 PRADAN began working with the government and over the years we have played a major role in developing such programs as IRDP, SGSY, and the National Rural Livelihood Mission. We continue to work for change that is sustainable and self-perpetuating, bringing skills and systems that help women, families and communities gain confidence and take charge of their own lives.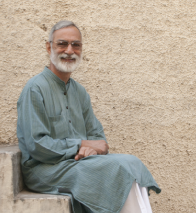 Deep Joshi
Co-founder
"As we move forward, society needs to engage with compassion and empathy with those who are left behind, treating them as equals."
Since the very beginning, Deep has strongly believed that the 'best and the brightest' were needed to work with the weakest sections of society to help them discover their strength and voice. A graduate of
Read More...
"Pradan is a deeply held belief for me."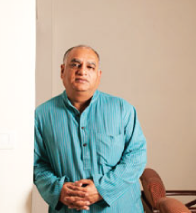 Vijay Mahajan
Co-founder
"I think it is very worrying for a nation when their elite lose touch with the weakest. PRADAN provides a way to bridge this disconnect."
An alumnus of IIT Delhi and IIM Ahmedabad, Vijay's first job at an MNC left him wanting to do more for the community. In 1983, Vijay met Deep Joshi and the idea of PRADAN evolved in less than hour. They believed Read More...
"I wanted to change the India I lived in."