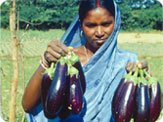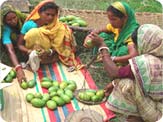 Horticulture is gradually emerging as a significant livelihood programme in the high-rainfall regions where PRADAN is engaged. Diversification has become an essential component of sustainable strategies, given the dwindling productivity of agriculture. Critical to the success of PRADAN's horticulture programmes is the enhancement and management of natural resources, particularly in the hilly regions with limited potential for reliable irrigation.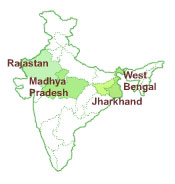 PRADAN teams, fielded in the undulating and hilly terrains, are working to encourage farmers to take up vegetable cultivation on their small-scale homesteads and near dug wells. These activities provide the poor families with a dependable source of income.

PRADAN has taken up fruit tree plantation programmes on private lands.
As on March 2015, nearly 14,000 families are currently working involved in PRADAN's Horticulture programme


Also see
Agriculture
,
Land & Water Resources